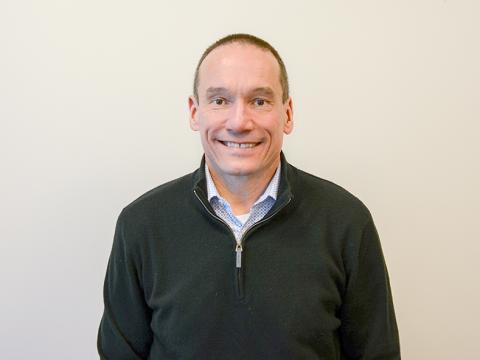 Andy Jones has a 30+ year business career with a proven track record of building and growing businesses and creating shareholder value.  He has a unique blend of operational and investment success, having worked on "both sides of the fence" as an Operating Executive and an Investor/Board Member.
Andy spent 15 years in the venture capital business in Maryland, starting in the mid-1990s with Grotech Ventures.
Recognizing a local market need for early stage capital and also feeding his first entrepreneurial "itch", Andy left Grotech in 1999 to raise an institutional fund with peers in the venture business.  They successfully raised an $85 million 1st institutional fund and the mid-Atlantic office of Boulder Ventures was born.
After 3 successful funds with Boulder and just under $300 million raised and deployed into early stage technology and life science ventures, Andy got the entrepreneurial itch again to do another start-up.  Andy teamed up with a long-time friend of his in Annapolis to build a SaaS software business (High Street Partners).  They  mapped out the plan in 2009 and in early 2010 successfully raised a $6 million 1st round of venture capital from Sigma Partners and Baird Capital.  Two more rounds of venture capital helped them quickly grow to a $42 million recurring revenue with 220 employees.  In 2014 they received a $100 million offer to purchase the business from a large European private equity player (HgCapital) and decided to cash out, yielding their venture investors a 3x return on their $20 million total investment in four years.
Prior to joining the Maryland Venture Fund, Andy was recruited to run M&A in North America for a $7 billion market cap public company in Europe named Kingspan.  Kingspan is the market leader in energy efficient building envelope solutions.  Andy consummated the first ever public acquisition for Kingspan, a $400 million deal in Toronto that achieved significant press and put Kingspan on the map in North America.  Andy completed a few other smaller acquisitions for Kingspan and one divestiture, but was attracted to the Maryland Venture Fund so he could pursue his passion which is financing and growing smaller, privately held businesses.
Andy has key experience to bring to his role as Managing Director of the Maryland Venture Fund – 15 years of successful venture capital investing with Grotech and Boulder, a raw software startup that he grew into a successful exit with the help of venture capitalists, and public company M&A experience. 

Andy received his Masters of Business Administration with a specialization in Finance from the University of Chicago Booth School of Business in 1990. He received his Master of Engineering degree from Cornell University in 1986 and Bachelor of Science from Cornell in 1985, where he studied computer science and majored in electrical engineering.