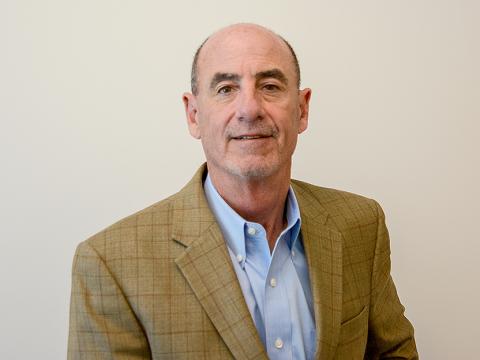 As CEO of TEDCO—Maryland's economic engine for technology companies—George drives the organization's mission to support technology transfer, innovation and entrepreneurship and assist in the creation and growth of technology-based businesses that grow and thrive throughout Maryland providing diverse and inclusive jobs and generally contributing to economic growth. He garners his expertise from over 30 years of tech-based company formation, growth and executive level leadership balanced with a history of successful investment and operational engagements within the Maryland Innovation ecosystem. A defining characteristic of his time at TEDCO has been an increased focus on entrepreneurs from underserved demographics.
George joined TEDCO in June 2017, boasting more than three decades of investing, building, and managing successful companies within the biotech, IT, and software industries. Most recently George served as Partner with Gamma3 LLC, a Maryland-based investment platform which provides early-stage financing to locally-based startups. While there, George was dedicated to guiding investments in Maryland companies, and he has brought that emphasis to TEDCO. In this capacity he also was the acting CEO of one of Gamm 3's biotech portfolio companies.
George has held executive roles at several publicly traded companies, including Northrop Grumman Corporation, Westinghouse Electric Corporation, and Aether Systems, where he helped grow the company by leading its public offering. He also served as CEO of Avatech Solutions, where he led its merger with Rand Worldwide in 2010, more than doubling the size of the business.
George has also served on various advisory boards for local early-stage organizations, helping to secure more than $1.5 billion in capital for several technology sector companies over his career.
In his first year at TEDCO, George has helped entrepreneurs develop their startup companies through entrepreneurial business assistance and seed funding. Under his guidance, TEDCO has emerged to be a driving force in Maryland's tech innovation ecosystem ensuring that TEDCO's 20 year history of solid economic development performance is rewarded by ensuring the platform is properly positioned to be a driving force for the next 20 years. Tagged as an "entrepreneur's entrepreneur" by former TEDCO Chairman Newt Fowler, George embodies TEDCO's mission of supporting small businesses—including tech startups—and making Maryland's Innovation Ecosystem something all Marylanders can be proud of.
Under George's watch, TEDCO has taken special care to ensure Maryland's underserved entrepreneurs have equal opportunity to obtain funding and operational support. TEDCO's Builder Fund, which financially and operationally supports startups run by entrepreneurs from socially or economically disadvantaged backgrounds, is in Governor Larry Hogan's proposed 2020 budget for first-time funding of $1 million to expand funding for those startups. Additionally, TEDCO recently created the Task Force for Women Entrepreneurs, which will be dedicated to the recruitment, funding, and operational support of women-owned and-led startups in Maryland.
According to George: "Building strong relationships with all of the innovation ecosystem constituencies and leveraging the unprecedented footprint and pedigree of the state's academic research facilities is paramount to our success."
George holds a degree in Business and Economics from Bethany College, and is now an honored Trustee Emeritus.