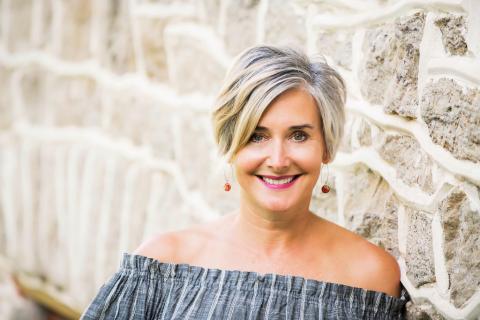 Jennifer brings her passion for entrepreneurship and a strong background in the start-up community to her position at TEDCO. As TEDCO's Vice President of Business Development, Jennifer leads outreach and engagement with industry thought leaders, Fortune 500 corporations, and strategic partners across Maryland. In 2019, she was appointed as TEDCO liaison to the Maryland Task Force for Women Entrepreneurs. Jennifer joined TEDCO in 2012 as the Program Manager responsible for launching and building the $5 million annual fund, Maryland Innovation Initiative (MII), now a nationally recognized university commercialization program. Based on her success, she was then promoted to Director where she managed a team responsible for MII policy, operations, finance, marketing, and board member engagement.  
Prior to joining TEDCO, Jennifer was Director of the Innovation Transfer Network (ITN), a first-of-its-kind Pennsylvania network of thirteen small colleges and universities focused on commercialization. More than $3 million dollars was awarded to ITN as a result of her leadership, in addition to national media recognition, and expansion of the program model. She also worked with multiple venture capital firms and angel investors to identify and evaluate start up opportunities for investment.
As a start-up founder, Jennifer's creative energy resulted in a high-profile multimedia platform featuring entrepreneurs and start-up companies in Pennsylvania. Her flare for content and style attracted the attention of Fortune 500 companies and the Pennsylvania Department of Community and Economic Development. Jennifer earned national recognition while her cutting-edge print publication gained industry-wide attention.
Jennifer was also Director of the South Central Region of Ben Franklin Technology Partners, analyzing marketing and sales strategies and recommending funding for early stage businesses. Over $1.4 million was invested in early stage companies during her two year tenure.
Jennifer's career achievements include winning multiple awards at MCI and AT&T where she helped build data and web hosting businesses; creating a 40-strong network of distribution partners for an Internet ASP in six months; developing the go-to-market strategy and beta rollout for a venture-backed company; and devising and implementing an award-winning array of online services for the nation's second largest state chamber of commerce, the Pennsylvania Chamber of Business and Industry.