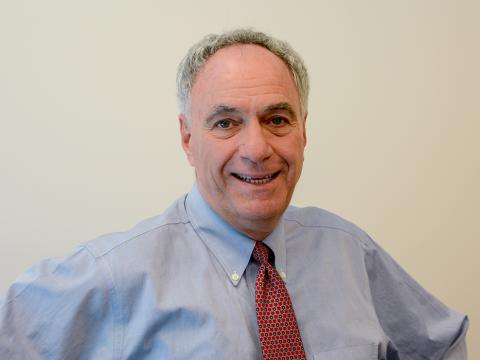 John has compiled an outstanding career in business and government over the last 40 years, 35 of which have been in economic/workforce development. This experience has included progressive positions at the state and local levels of government and has involved significant partnerships with the business community. 
In his role at TEDCO, John assists in directing programs and developing policy to further advance TEDCO's mission. Prior to joining TEDCO, he served as deputy secretary of the Maryland Department of Budget and Management. In this capacity, he oversaw the day-to-day administration of the department, which includes operating budget analysis, personnel services and benefits, information technology, procurement, and capital budgeting. John also previously served as Deputy Secretary of the Maryland Department of Labor, Licensing and Regulation. In this capacity, he oversaw the day-to-day administration of the department, which included workforce development, unemployment insurance, financial regulation, labor and industry, safety inspection programs, apprenticeship and training, occupational licensing, and Maryland's horse racing industry. 
John also has extensive experience working in local government, having served as the Chief Administrative Officer to the Baltimore County Executive, the highest appointed official in Baltimore County Government, from January 1999 to February 2003. As CAO, John was responsible for overseeing the day-to-day operations of County government, coordinating the efficient and effective delivery of County services to over 750,000 residents by supervising each of the department and agency heads in their charge to carry out and implement the policies and initiatives of the County Executive and the County Council. Under his administration as CAO, Baltimore County government was recognized by Governing magazine as one of the four best-managed large counties in the US. 
Prior to his appointment as the CAO, John was the Director of the Baltimore County Office of Employment and Training (OET), the agency responsible for administering the federal and state workforce development programs in Baltimore County. Under his leadership, the OET received two Presidential Awards for outstanding employment and training programs--the most prestigious in this field. In August 1994, the agency opened the Baltimore County Reemployment Assistance Center, the first of its kind in Maryland. This center assists laid-off individuals in their search for new employment opportunities. 
John earned a bachelors in business management and administration from the University of Baltimore Merrick School of Business. He is also a graduate of the 1999 GBC Leadership program and the 2005 Leadership Maryland program.