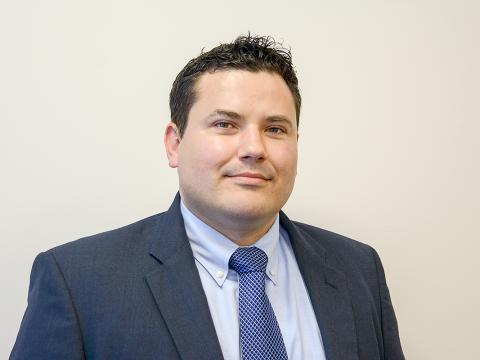 Dr. John Gustin is the award manager for the Maryland Innovation Initiative(MII), a $5.8 million program investing in commercialization and start-up companies spinning out of five participating universities: Johns Hopkins University, University of Maryland College Park, University of Baltimore, University of Maryland Baltimore County (UMBC), and Morgan State University. He helps guide MII awardees to successful completion of their projects and identifies and coordinates areas of support needed to further commercialize these university technologies.
Prior to joining TEDCO, John served in several roles at the university-based start-up, Remedium Technologies (now Gel-e). While there, he was part of the team that submitted the company's first successful 510k application to the FDA for its lead hemostatic product. Before arriving at Remedium, he previously founded several start-ups in the algal biofuels space.
John graduated from two MII participating universities, University of Maryland College Park and Johns Hopkins University, with a BS and a PhD in Chemical & Biomolecular Engineering respectively.  He also completed a post-doctoral fellowship in oncology at the Johns Hopkins School of Medicine and is registered with the U.S. Patent and Trademark Office as a licensed patent agent.