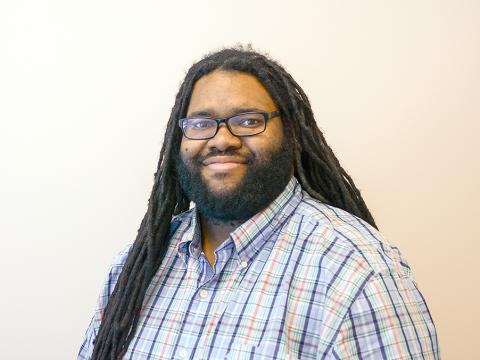 Mac's primary role at TEDCO as one of the Program Managers for the Builder Fund is to find, make investment decisions on, and help build Maryland-based startups. Mac conducts extensive outreach to all of the tech communities and ecosystems in Maryland with a focus on founders who consider themselves to be economically or socially disadvantaged. 
Mac uses the knowledge he gained working in both public and private sectors as a software engineer and CEO to help startups be successful. A Baltimore native, Mac joined a co-op program with the Department of Defense in 2006 and obtained a top-secret security clearance. He went on to become a government contractor working in software development for several companies, including Northrop Grumman and Booz Allen Hamilton. 
In October 2009, he co-founded his first tech startup, Given.to, which completed two accelerators, Accelerate Baltimore and NewMe Accelerator. Mac was later named entrepreneur-in-residence at NewMe. Mac and his team sold the technology in 2014. His next venture, RedBerry, was accepted into the Dreamit Ventures Accelerator in Philadelphia.
Mac has been a guest on Huffington Post Live several times and his companies have been featured in many media outlets such as USA Today, Washington Post, BET, CNN Headline News, and Black Enterprise. He attended Morgan State University, majoring in Computer Science.