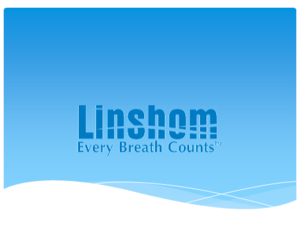 Linshom was founded in 2009 by two physicians, two engineers and a physicist. The goal of Linshom was the creation of a reliable, robust and inexpensive respiratory monitor. Since its creation, Linshom has been granted two patents in the U.S. (Patent No: 8,911,380, Patent No: 8,579,829), patents in Mexico, Canada, China and Japan as well as PCT protection in the EU, India, Brazil, and Mexico. Additionally, Linshom has constructed an advanced prototype that has undergone third party validations at Harvard, The Cleveland Clinic, Einstein Philadelphia as well as the University of Mississippi. Linshom's Respiratory Monitoring Device (LRMD) is now FDA 510(k) cleared.
Leadership Overview
Ronen Feldman - President
Richard Hughen - CEO
Doron Feldman M.D. - Chief Medical Officer
 
Products/Services
The Linshom Respiratory Monitor was designed to improve patient safety by providing continuous, uninterrupted, critical respiratory information through innovative monitoring technology. The Linshom monitor / sensor is safe, reliable, noninvasive, simple to apply to the patient and answers a critical un-met need. Linshom is patented in the U.S. and internationally.