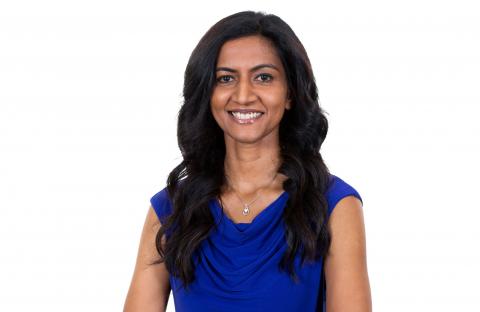 Amritha manages the MSCRF active award portfolio, on behalf of the Maryland Stem Cell Research Commission and TEDCO. In this role, she is responsible for scientific management and oversight of MSCRF research projects. She interacts with stem cell scientists across Maryland to develop a collaborative research program and promote commercialization of stem cell technologies. 
Amritha brings over 10 years of experience in stem cell research in federal, university, and industry settings. Prior to joining the stem cell program at TEDCO, she was a scientist and founding member of the Lieber Institute for Brain Development at Johns Hopkins School of Medicine, developing cures for schizophrenia and other neurodevelopmental disorders in partnership with AstraZeneca. 
She has an MS in molecular genetics from the University of Leicester, UK; a PhD in genetics from Penn State University, and commenced her postdoctoral training as a visiting scientist at the National Institute of Health's National Institute of Neurological Disorders and Stroke. She has more than 10 years of expertise in human pluripotent and adult stem cell biology and their use in exploratory research, patient-specific disease modeling and assay development for pharmaceutical applications, and is passionate about using stem cell technologies to accelerate cures for patients in need.