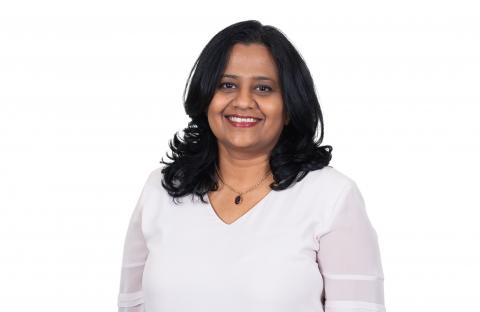 Dr. Arti Santhanam is the Executive Director at the Maryland Innovation Initiative program at the Maryland Technology Development Corporation (TEDCO), the technology commercialization and investment instrument for the state of MD. 
She currently directs the Maryland Innovation Initiative (MII) fund investing in commercialization and start-up companies spun out of five participating universities; Johns Hopkins University, the University of Maryland College Park, Baltimore and Baltimore County campuses, as well as Morgan State University.  Established in 2012, MII has invested $43M that has resulted in 119 startups, >$570M follow-on funding and 7 exits to date. At TEDCO, Dr. Santhanam has served various roles over the years including Investment Analyst for the Maryland Venture Fund and Director for the Life Science Investment Fund. 
Prior to TEDCO, she worked across federal and commercial partnerships to address global health issues through her positions as a Senior scientist/ subject matter expert first through MITRE corporation and then through her private consulting practice, engaging with partners at USAMRIID and ECBC. 
Dr. Santhanam received a Master of Science in Clinical Biochemistry from University of Madras (India) and a PhD in Microbiology and Molecular Genetics from Rutgers University, NJ. She did her postdoctoral fellowship at the National Cancer Institute.
Dr. Santhanam is passionate about bringing affordable healthcare to all and accelerating innovative solutions from bench to bedside. She served on the Board of Directors of the Annapolis-based non-profit advocacy group METAvivor Research and Support, Inc., where she established the METAvivor research program to fund groundbreaking research to treat Stage 4 metastatic breast cancer. To date METAvivor has awarded over $7.8M in research grants and was selected as a premier patient-run Research Programs in VP Joe Biden's Cancer Moonshot Initiative!
In addition, she serves on the Maryland Governor's Life Science Advisory Board (LSAB), the Maryland Energy Innovation Initiative (MEI2) investment committee, SpringBoard Enterprises' Women's Health initiative and Leadership Maryland '20. She is also an active member of the Women in Bio- Capital region chapter and the ADVAmed Business Development working group.