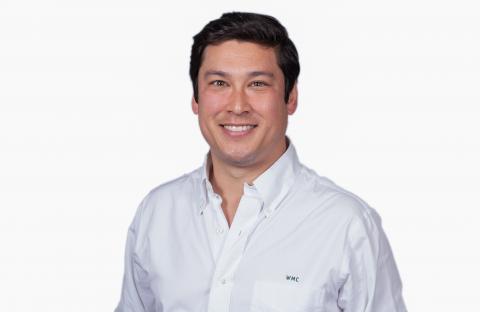 As Director of Investment Business Development, Bill is focused on sourcing opportunities for the Venture and Seed Funds. His unique business development background includes all areas of the customer lifecycle, from inside sales to marketing, account management, customer success, and partnerships.
The Venture Funds are an early-stage, evergreen venture capital firm dedicated to growing the next generation of exceptional businesses in Maryland. With $110M in assets under management, the Venture Fund partners with entrepreneurs to build high-growth technology companies that last.
As a lifelong resident of the DC Metro area, Bill is passionate about bringing the region's innovative concepts to market. Prior to joining the Venture Fund, Bill worked at GE Digital in the Accelerated Leadership Program (XLP), GE's premiere leadership development and training program. In his most recent role, he helped build the processes and technology stack for the global customer success organization. He currently serves as an Advisory Board Member for Maryland based startup Grey Matter USA and previously worked at Chevy Chase, MD-based startup WeddingWire.
Bill earned both his MBA, focusing on Strategic Marketing and Finance, and his BA in Environmental Studies and Geography from George Washington University.