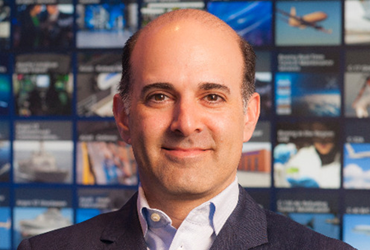 Michael Hauser is TEDCO's Managing Director of Investments, leading venture capital teams including the Builder, Seed, and Maryland Venture Funds while helping to drive the collective vision and strategy for the organization.
He is an investor, mentor, business builder, and strategist with a passion for growth and transformation. Michael's 20-plus years of experience span leadership with start-ups, scale-ups, and large companies across consumer, business, and government markets. He's had a variety of P&L, strategy and market development, business creation, and venture capital roles. Michael most recently helped build and lead HorizonX, Boeing's business incubator and accelerator where he led Industry 4.0 Venture Capital investments, business incubation, and start-up accelerators. He previously held strategy and business development roles for a variety of Boeing business units and divisions, including leadership of innovation, growth, and business transformation teams. 
His prior roles include leading disruption-focused engagements at boutique innovation consultancy NewEdge + The Brewery, a variety of leadership roles in the Strategy, Innovation, and Management practice at Corporate Executive Board (now Gartner), and advisory work at McKinsey & Company. His career began in engineering roles and a leadership development program at Pratt & Whitney. Michael holds a BS in Mechanical Engineering from Bucknell University, a Masters in Management from Rensselaer Polytechnic University, and an MBA from the University of Michigan.