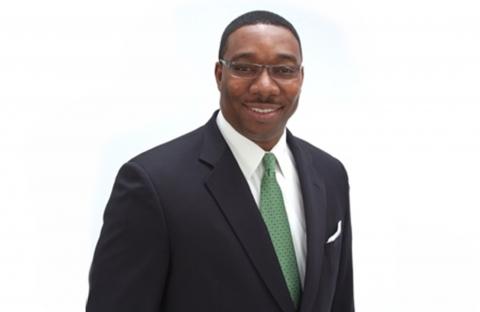 MJH Group
Michael J. Howard is a private investor, strategic advisor, board member and philanthropist. He is the founding member of the MJH Group, a private investment and management consulting firm.  For more than 20 years, Howard has been able to translate his corporate vision and proprietary investment strategy into consistent economic returns and operational efficiencies for the firm and its clients.   He was an early investor in several technology companies that ultimately went public.  In addition, Howard was named by Black Enterprise magazine as one of the Top Private Investors in early-stage technology companies in the U.S.  He also served as board member and sub-committee chair of the Maryland Venture Fund Authority, a historic public-private partnership to spur venture capital investment in Maryland-based early-stage technology companies.  
Howard had a distinguished professional career in the public and private sectors prior to founding the MJH Group.  During his tenure with the Division of Corporation Finance for the U.S. Securities and Exchange Commission (SEC), he performed many complex compliance reviews of companies in the construction, manufacturing and technology industries that ranged in size from small cap to Fortune 500.  Howard received a distinguished service award for his dedication to accomplishing many difficult and unusual assignments by ensuring compliance with generally accepted accounting principles, international accounting standards and securities regulations.
Prior to joining the SEC's Division of Corporation Finance, Howard led several high-profile audit engagements on the High Technology Business Assurance Team for PricewaterhouseCoopers (PwC).  During his extensive public accounting career with PwC and other public accounting firms, Howard led or co-led audits of state and local governments, venture backed media companies, iconic consumer brands and the largest casino and resort in North America to name a few.
Howard's business acumen and economic insights were utilized as an advisor to the White House Business Council during the Obama-Biden Administration.  He continues to serve as a strategic advisor and board member to a number of private companies.  The New York Stock Exchange (NYSE) and Corporate Board Member magazine recognized him as one of the top diverse corporate board candidates in the U.S.  Based on his experience and skill set, Howard is deemed an Audit Committee Financial Expert under SEC regulations, NYSE and Nasdaq listing standards.
Howard was recognized by the Smithsonian with a timeless honor based on his milestone inaugural support of the National Museum of African American History and Culture.  He is also recognized as a Centennial Society member of the Economic Club of New York for his unwavering support of the institution.
Howard is certified as a public accountant by the American Institute of Certified Public Accountants.  In addition, he holds a Bachelor of Science degree in Accounting from Morgan State University (MSU).  Howard is a lifetime member of MSU's Alumni Association and Leadership Maryland.