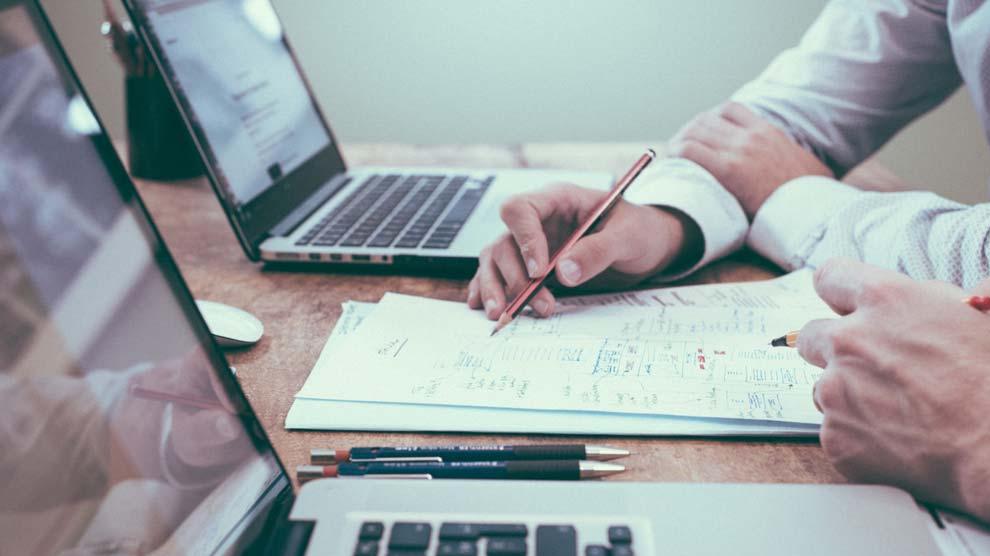 There are a lot of educational materials on entrepreneurship that can be found on-line. The current thinking around best practices in entrepreneurship revolves around the lean start-up approach. TEDCO believes strongly that entrepreneurs in most technology sectors should follow these practices when working to establish a company. Here you can find resources that may be helpful with accomplishing those goals.
Educational
I-CORPS Program
The DC I-CORPS offers a variety of training cohorts for entrepreneurs that need to do customer discovery and business model development. I-CORPS is an excellent program that includes developing a business model canvas, conducting customer interviews, and refining a viable business model that delivers value to customers. The programs are led by experienced instructors, who guide participants through the customer discovery and business development process. The I-CORPS program was initially designed for university-based technologies, but new programs, such as the I-CORPS GO program, allow for a broader range of technology opportunities.
---
LEANSTACK
The first step in the lean start-up approach is to make assumptions about your business opportunity and write them down as part of a business canvas. LEANSTACK has a tool that allows you to develop variations of your canvas on line so you can track changes. It also includes a large number of videos that help you develop your canvas, interview stakeholders, and ultimately design a business that meets customers' needs. Some features of this resource are free, and others require a small monthly fee.
---
Start-up School by Y-Combinator
The Start-up School by Y-Combinator is a MOOC (Massively Open Online Course). You can follow along with the current 10-week program or access videos from past years. Y-Combinator is one of the leading accelerator programs in the country and they are sharing their program materials to help other entrepreneurs.
---
How to Start a Start-up
Founder of Y-Combinator, Sam Altman provides over 20 videos with guest lecturers giving an overview of everything you need to start a start-up.
---
Udacity – Steve Blank Lecture: How to Build a Start-up
Steve Blank is an entrepreneur and an academic that helped launch the lean start-up approach. His lecture series on Udacity, "How to Build a Start-up", is a great summary of the lean start-up approach. The course includes a number of short videos in which he discusses all aspects of the lean start-up. It is necessary to create an account for Udacity, but the lectures are free. Steve Blank also has a website with a wealth of information about many aspects of entrepreneurship.
---
PitchCreator
Once you have completed your business canvas, interviewed customers, and started to build a team, you might be ready to consider developing an investment pitch. Entrepreneurs should understand that pitching is an art and it takes lots of practice to do it well. Nevertheless, there is standard information that most investors will want to see in a pitch and a fairly standard sequence for how that information should be conveyed. Before you find someone to help coach you on a pitch, you might consider the PitchCreator help you prepare your pitch deck.
PitchCreator is a resource created by an investor who was tired of seeing good companies miss an investment opportunity because they were unable to communicate their story well to a group of investors. PitchCreator is an on-line course that will help you develop and refine your pitch. There is a small fee for access to the course.
---
Both Sides of the Table
Hear from the perspectives of 2x entrepreneur turned VC at Upfront VC, the largest and most active early-stage fund in Southern California. Mark Suster breaks down the way investors think in a founder-friendly fashion. 
---
First Round Review
Find articles on a variety of entrepreneurial topics to expand your knowledge past the basics of running a company. 
Investing at the earliest possible stage, First Round offers a growing number of services and products to help founders build companies from scratch. It doesn't split angel, seed and pre-seed funding into separate categories — it's interested in providing the same support across the board.
---
Blake Master's Notes
Blake Master provides insights regarding Peter Thiel's CS183: Start-up, with an overarching professional goal of wanting to find the most interesting work possible and to do it well. Master's also co-authored Thiel's Zero to One.
---
Venture Deals
The Kauffman Fellows Academy and Techstars co-hosted an online course offering extensive exercises and additional content for entrepreneurs. Free access to archived courses reviewing a variety of topics.