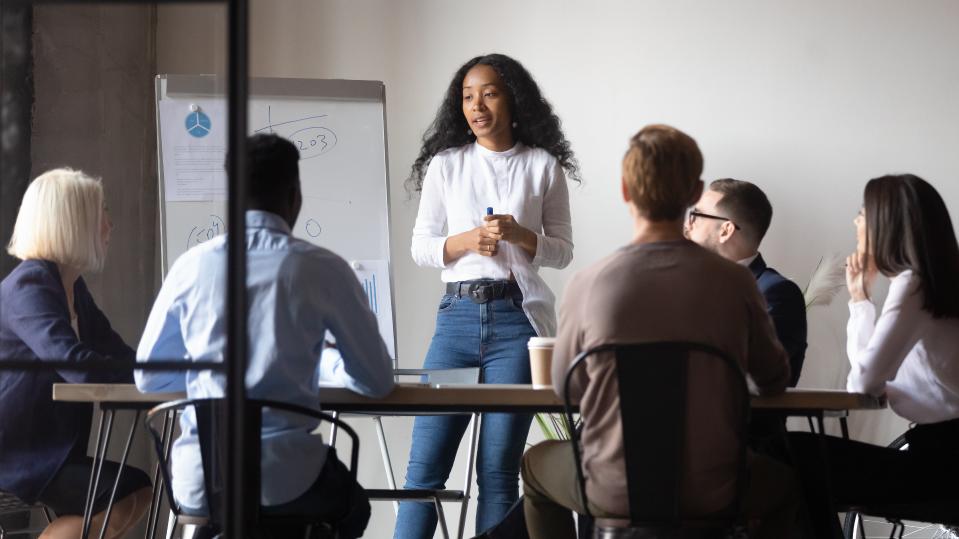 TEDCO embraces diversity, equity, and inclusion in Maryland's startup communities. Our Social Impact funds are purposefully designed to engage and invest in economically underserved founders and communities. We want to optimize the path to follow on funding; many companies show a path to sustainability without the need for venture capital.
Both the Pre-Seed Builder Fund and the Inclusion Fund have minimum ownership requirements by individuals who demonstrate economic disadvantage. However, Maryland has a strong entrepreneurial ecosystem and oftentimes there are other business resources, including at TEDCO, available for our startups to grow their business.
Social Impact Funds Fact Sheet
Maryland's State Small Business Credit Initiative (SSBCI) Program
How to Apply
Opportunities are assessed on an ongoing basis. To ensure fairness, all Social Impact Funds applications must be received online through the application page on TEDCO's website for further review. Applications that are received through other means, such as email or mail shall not be considered or reviewed for funding.
Before applying, applicants are encouraged to familiarize themselves with the applicable TEDCO investment legislation regulations at: http://www.dsd.state.md.us/COMAR/subtitle_chapters/14_Chapters.aspx#Subtitle04
The Builder Fund
Who should apply?
We welcome pre-seed technology start-ups from all industries to apply. However, to be applicable, a company must meet all of the following qualifications:
Principal place of business is in Maryland
At least one full-time employee
No less than 50% of founders demonstrate economic disadvantage
Investments
The Builder Fund typically invests in amounts up to $200,000 via convertible notes. Funded companies are also provided Builder Fund resources which may include both hands-on and educational executive support, peer-to-peer mentorship/collaboration, and networking opportunities.
Additional Builder Fund Team
Harry Alford
Builder Fund Entrepreneur-in-Residence
Harry Alford is co-founder of venture development firm Humble Ventures where he supports diverse entrepreneurs and drives innovation forward in partnership with startups, investors, and established enterprises. Harry's previous experiences include managing an accelerator, due diligence with a venture capital firm, and exiting an e-commerce startup. Harry will be leading the Builder Fund's work with its new and existing portfolio companies. He will be leveraging his experience as both an operator and investor to ensure Builder Fund companies reach their milestones and accrete value rapidly.