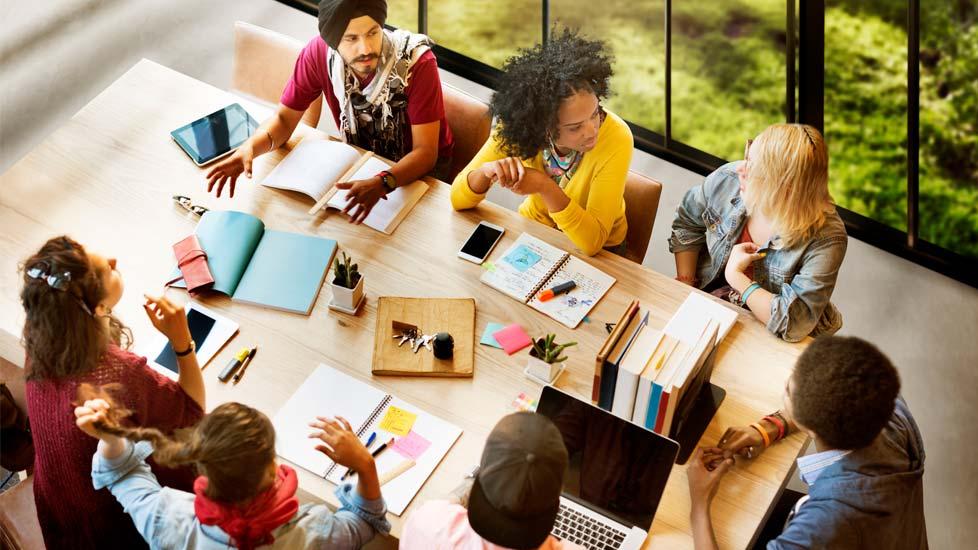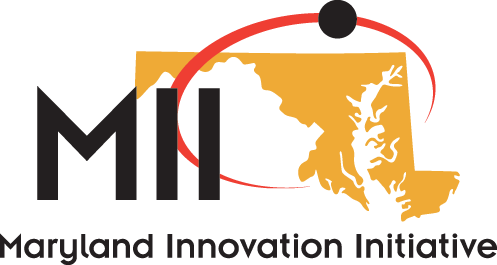 The Maryland Innovation Initiative (MII) was created as a partnership between the State of Maryland and five Maryland academic research institutions (Johns Hopkins University; Morgan State University; University of Maryland, Baltimore; University of Maryland, Baltimore County; University of Maryland, College Park). The program is designed to promote commercialization of research conducted in the partnership universities and leverage each institution's strengths.
The Innovation Commercialization Program was created to foster the transition of promising technologies having significant commercial potential from Qualifying Universities, where they were discovered, to the commercial sector, where they can be developed into products and services that meet identified market needs. Specifically, it is the intent of the Program to foster the commercialization of such technologies through technology validation, market assessment, and the creation of start-up companies in Maryland based on a technology from a Qualified University (a University Start-up), and to accomplish this through collaborations between various schools, departments, and institutions within and among the Qualifying Universities and among other research organizations in the State.
Funding Levels
MII funds up to $265,000 through two phases of the program: 
Technology Assessment - Technology Validation and Market Assessment, 9 months, up to $115,000 
Company Formation - Commercial Launch, 9 months, up to $150,000
Who Can Apply
The following qualifying universities are eligible to apply for funding for the Technology Assessment phase of the program:
Johns Hopkins University
Morgan State University
University of Maryland, Baltimore
University of Maryland, Baltimore County (UMBC)
University of Maryland, College Park
All Qualifying Universities are eligible to apply for funding for the Technology Assessment Phase of the Program.
University Start-ups: (i) that have licensed technologies from a Qualifying University within twelve (12) months of applying for a Program award; and (ii) that are located in Maryland; are eligible to apply for the Company Formation Phase.
In all Phases, proposals must be directed to the commercialization of a technology or group of technologies: (i) owned by a Qualifying University; (ii) disclosed to a Qualifying University's technology transfer office (TTO); and (iii) for which there exists appropriate intellectual property protection. Each applicant must also work with a MII Site Miner prior to application submission.
Subject to meeting the Program requirements, awards of up to $265,000, which is the maximum award for projects spanning two Phases of the Program, may be made for a project at a single Qualifying University (a "Sole Application"). A joint award (see Guidelines for criteria) may be made to two or more Qualifying Universities submitting a joint proposal and may total up to $315,000.
Other Requirements
Site Miners are individuals selected by the MII program to assist start-ups and faculty in the process of submitting a strong business-oriented application, focused on commercialization. These individuals work as liaisons between the applicant and the MII program, providing valuable input and feedback prior to submission of an MII application.
The MII program requires each applicant to engage with a Site Miner a minimum of two weeks prior to application submission. Involving a Site Miner early in the application process increases an applicant's odds of success.
Site Miners are the 'champions' for each application during the review process and are expected to present each application at the review committee meeting.
Each application must include this letter of support, signed by a Site Miner, in order to meet compliance requirements.
If you do not know your Site Miner's name, please email asanthanam@tedco.md for assistance.
When To Apply
Applications may be submitted at any time and will be reviewed every other month. Complete Initial Applications, Re-submissions are due by 5:00 p.m. on the 1st business day of each month, and will be considered in the next review cycle.
MII Application Deadlines 2021
January 4, 2021
March 1, 2021
May 3, 2021
July 1, 2021
September 1, 2021
November 1, 2021
Maryland Innovation Initiative Board
Chair
Robert Hallenbeck, BD Biosciences (Retired)
Vice Chair
Renee Winsky, Leadership Maryland
Members
Mary Beth Tung, Maryland Energy Administration
Kenneth Porter, University of Maryland, College Park
Mary Morris, University of Maryland, Baltimore
Wendy Martin, University of Maryland, Baltimore County
Willie May, Morgan State University
Patrick Ho, John Hopkins University