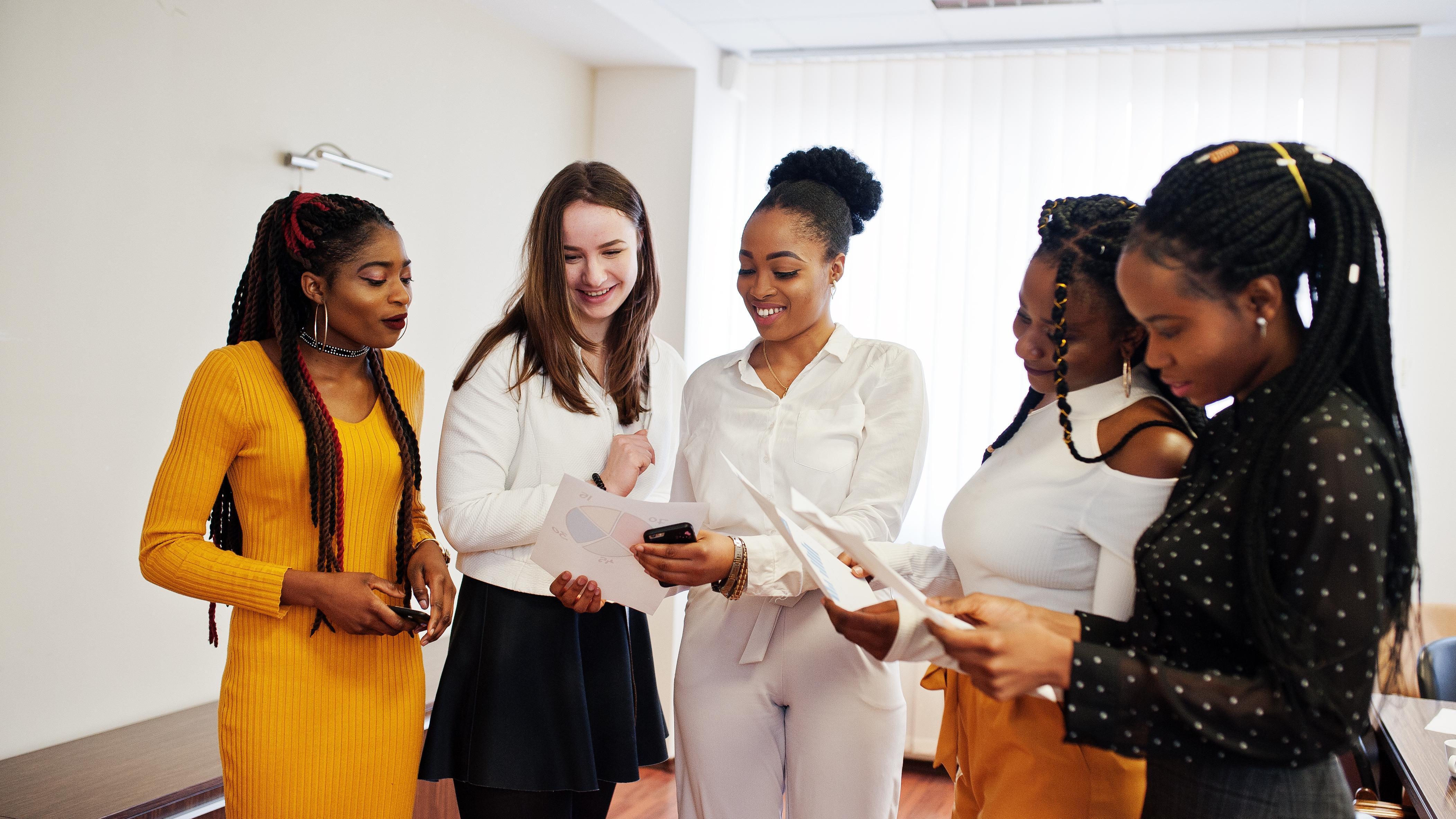 TEDCO is leveraging the unique expertise of Maryland's four Historically Black Colleges and Universities – Bowie State University, Coppin State University, Morgan State University, and the University of Maryland Eastern Shore – as well as other colleges, universities, economic development centers, and counties to build an alliance of diverse founders and CEOs to enable promising women business leaders to focus on unique challenges for female entrepreneurs and as they navigate Maryland's entrepreneurial innovation ecosystem and raise the economic standards for all. As we work together with our collaborators, we are creating a business multiplier for all women entrepreneurs to create sustainable and repeatable growth for Maryland.
About
TEDCO's Institute for Women Entrepreneur Excellence was created to address barriers to success. According to the most recent U.S. Census, 63.2% of Maryland's civilian labor force is female.  
Research from the Institute for Women's Policy Research from 2018 shows Maryland ranks first as the best state for women based on employment and earnings.  While the 2021 Maryland Small Business Economic Profile found that a total of 237,668 businesses in Maryland are owned by women, yet women continue to lag behind men in the accessibility of leadership roles throughout the country.
While they lead the way in business formation, only 3% of Black women business owners are running mature businesses. Research cites three key reasons—the types of businesses, limited access to capital, and the uneven distribution of access to key resources needed for entrepreneurship success—as barriers to entry and catching-up of disadvantaged groups.
Our program builds on a promising statistic for Maryland's inclusive economy: at 52%, Maryland has the highest rate per capita of women-business ownership in the United States. 
The condensed program is a week long in-person workshop designed to provide women entrepreneurs with the information and tools to arm themselves for success. These sessions will take place in different locations—see below for more information on exact dates and locations.
Program Dates and Location
November 27 - December 1 (Howard County)
January 29 - February 2 (TBD)
March 25 - March 29 (TBD)
June 10 - June 14 (TBD)
How to Apply
Eligibility
Applicants must be a founder, co-founder, or CEO whose company is at a minimum of pre-seed to growth stage and a maximum of pre-series A.
If a participant accepts admittance into the program, the only cost a participant will incur is a $50.00 registration fee to cover a portion of the assessments highlighted in the prerequisite session. Participants can miss no more than two sessions to graduate from the course. If a participant cancels after the cancellation date, they will forfeit their registration fee.
Deadlines
Application deadline for the November session is November 15, 2023
Application deadline for January session is January 8, 2024
Application deadline for March session is March  4, 2024
Application deadline for June session is May 20, 2024
Questions?
For more information please visit the Institute for Women Entrepreneur Excellence.
Questions can be directed to info@oiwee.com.
Related Information
TEDCO and Senators Cardin and Van Hollen Announce Funding for Innovative Maryland Program
 
Previous Cohorts
Learn more about our previous Women Entrepreneur Leadership Programs here:
Open Institute for Black Women Entrepreneur Excellence (OIBWE2) 2023 Cohort
Leading Women's Program 2023 Cohort