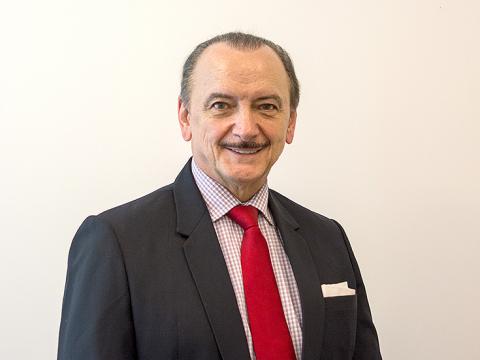 Ron came to TEDCO in 2002 after retiring from the NASA Goddard Space Flight Center, where he had a 32-year career. Among his many assignments at NASA, he served as the Acting Chief of the NASA Goddard Technology Commercialization Office (TCO). Ron also served in the U.S. Air Force and worked in the COMSAT Labs, U.S. Army Materiel Command, and U.S. Army Europe (USAREUR). His experience also includes working for the Maryland Department of Business and Economic Development, Investment Finance Group. 
Ron has worked in technology transfer and economic development for 20 years, and has presented locally, regionally, nationally, and to foreign delegations both as a speaker and panel member on technology based economic development. Presentation forums include the National Academies, the National and Mid-Atlantic Region Federal Lab Consortium, the National Association of Seed and Venture Funds, Connecticut's National SBIR Conference, and Create West Virginia. Foreign delegation presentations include Japan, China, Brazil, Iraq, and the United Kingdom. He also serves on several economic development related boards and committees.
Ron holds an MBA and an MS in Technology Management from the University of Maryland University College, a Masters of Engineering in Industrial Engineering from Texas A&M University, and a BS in Electronic Engineering from the University of Maryland.