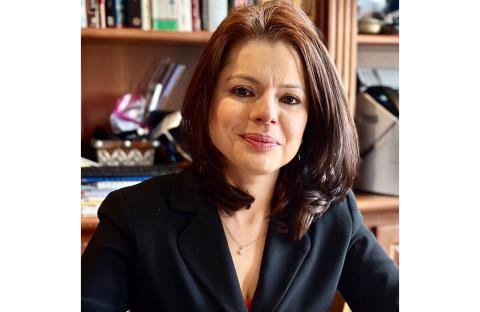 Ruchika joined MSCRF in April 2023 as Executive Director to oversee and manage all MSCRF activities and the funding programs to support the advancement of stem cell research in Maryland. Ruchika brings diverse and unique perspective to MSCRF with her strong academic background and two decades of experience in technology transfer field working with researchers in evaluating the innovations for patent protection and finding ways to support commercialization of the innovations. 
Prior to joining MSCRF, Ruchika was an interim VP and Senior Director at Georgetown University, Office of Technology Commercialization, where she led all the activities related to the management and commercialization of Georgetown's intellectual property including strategic partnerships, licensing, and new venture creation. During her tenure at Georgetown, Ruchika made invaluable contributions to the growth of innovation and entrepreneurship at Georgetown University.  Ruchika led several strategic initiatives to promote Georgetown's visibility to industry and other strategic partners and to build innovation ecosystem for the researchers enabling commercialization of their research. Ruchika led efforts for a successful launch of gap fund at the University to advance promising technologies to the next value inflection point and make it attractive for industry partnering and investment opportunities. Under her leadership, Office of Technology Commercialization saw significant growth in inventions, license agreements, licensing revenues and strategic alliances with industry.
Before joining Georgetown University, Ruchika worked in University of Maryland, Baltimore Office of Technology Transfer where she was responsible for assessing inventions for intellectual property protection, and for marketing and commercialization of early-stage technologies. She successfully negotiated hundreds of license agreements and other agreements directed to intellectual property owned by the University.
Ruchika is an active member in various local and national professional organizations, speaks frequently about intellectual property, commercialization and technology transfer, and has taught for many years courses on technology transfer at Georgetown University Law school and at FAES, National Institutes of Health (NIH). She has mentored several interns and young professionals in intellectual property protection and technology commercialization and led non-profit organizations providing career guidance and networking opportunities to biomedical professionals. Ruchika has authored numerous articles in peer-reviewed journals and has been an invited speaker at several professional and academic organizations worldwide.
Ruchika received her PhD in Biochemistry from Delhi University and her MBA from University of Maryland. She spent four years as a postdoctoral at National Cancer Institute, NIH.