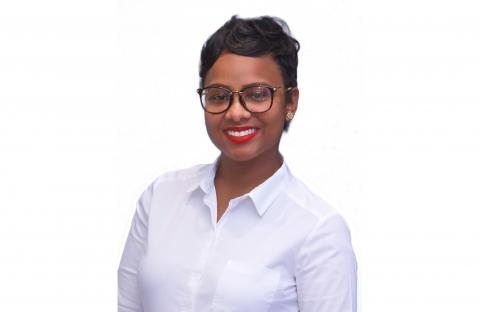 As Venture Growth Advisor for TEDCO's Urban Business Innovation Initiative, Tammira works extensively with Baltimore City ecosystem partners to identify entrepreneurs in need of support. By tapping into TEDCO's full range of services along with the programs offered by collaborative partners throughout the city, she helps them as they launch and grow amazing companies.
Recognized as one of Baltimore's Top 40 under 40, Dr. Tammira Lucas is an award-winning thought leader, Author, Speaker, and economic developer focusing on the areas of entrepreneurship, social innovation, and financial & investment education. 
Dr. Lucas has over 14 years of implementing financial investments into Baltimore's entrepreneurs, innovators, and communities to increase economic power, provide real solutions to the city's past and current issues, and build generational wealth. 
Dr. Lucas is the CEO of The Cube Cowork, a black-women-owned coworking space that provides babysitting services to support parents. Dr. Lucas is also the co-founder of Moms As Entrepreneurs, an organization that focuses on decreasing chronic poverty in families by helping mothers build sustainable and profitable businesses. As of 2019, Dr. Lucas' program has helped over 100 moms launch businesses in Baltimore. 
Dr. Lucas holds a Bachelor of Science in Management Science from Coppin State University, Master of Business Administration from Strayer University, and a Doctor of Business Administration from Walden University.