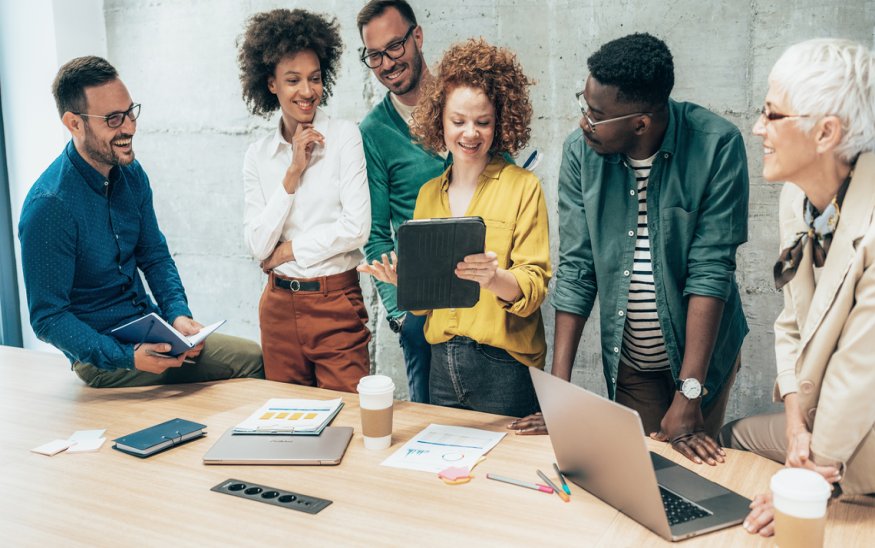 When growing technology companies is your job, it's imperative to keep up with innovation and innovators since whatever worked in the past may not work in the future.
Fortunately, George Davis knew this when he became CEO of the Maryland Technology Development Corporation (TEDCO) in 2017, and he used this understanding to help the organization evolve during his two years at the helm.
"TEDCO was in a transitional phase when I got there," Davis recalled. "It had gone through some big changes and we were reimagining TEDCO going forward."
Almost 20 years old at the time, TEDCO had established itself as the hub of Maryland's innovation ecosystem since the state Legislature created the organization in 1998. But its future was shaping up to be much different from the past as both the organization and the entrepreneurial ecosystem that it supported were changing rapidly.
In the case of the organization, it had assumed management of the Maryland Venture Funds, which allowed TEDCO to invest more money in more companies. It also had a new board of directors appointed by a new administration in state government and a new CEO in Davis, whose appointment was the culmination of TEDCO's two-year search to fill the position.
Meanwhile, the companies TEDCO supported were changing in terms of where they originated and what they did. TEDCO had grown largely by commercializing technology developed at business incubators and federal research institutions, but the organization would have to do more as businesses sprung up elsewhere as well.
"There was a much-needed and large-scale push on more inclusiveness and equity in investing of capital. We were doing better than most investors, but the percentages of funding going to women, minorities and other underfunded entrepreneurs were still really low," Davis said.
The technologies that companies formed around were changing as well. For example, smartphones and the apps and technologies that surround them were not abundant when TEDCO started 20 years previously. "Innovations had changed," Davis said.
With so much change internally and externally, Davis steered TEDCO by acknowledging the past while adapting to trends and adjusting for the future.
Connecting the past and present
Like executive directors and CEOs before and after him, Davis followed the same guiding principles TEDCO has had since its formation:
Focus.
Partnerships.
Presence.
Leverage.
Assessment.
It also stayed true to the core values established at the outset:
Accountability.
Collaboration.
Integrity.
Respect.
Stewardship.
Perhaps most importantly, TEDCO continued to focus on its mission of enhancing economic empowerment by fostering an inclusive and entrepreneurial innovation ecosystem and identifying, investing in and helping grow technology companies in Maryland.
"We made it clear that the center of our universe was the entrepreneur and that we had to do everything we could to support them," Davis said. "We wanted to make sure that we were supporting the new entrepreneurial reality and new processes."
One of the biggest achievements in Davis' time was securing line-item funding in the state budget for TEDCO's Pre-Seed Builder Fund, which invests up to $200,000 in companies run by economically underserved founders. Funded companies also receive assistance like hands-on and educational executive support, peer-to-peer mentorship/collaboration and networking opportunities.
TEDCO also expanded support for women entrepreneurs during Davis' tenure, including by empaneling a task force to identify opportunities to help. Plus, the organization helped to jump-start some area incubators and assisted companies with securing traditional venture capital after receiving early-stage investments from TEDCO.
"I'm a big believer that, in addition to giving people a shot in the arm and a chance to get started, we have to build sustainability into a company because that creates sustainable jobs and a sustainable economic impact," Davis said.
Preparing for the future
While TEDCO celebrated its 20th anniversary when Davis was CEO, it has now been helping entrepreneurs for 25 years. Reflecting upon his two years at the organization and the progress it has made since he left in 2019, Davis calls TEDCO "a unique platform" that has withstood decades of changes. "It is a key element of the innovation ecosystem in our region and is very important to early-stage companies," he said.
TEDCO's current CEO, Troy LeMaile-Stovall, agreed. "Tech transfer, which was an important part of TEDCO's development, remains part of what we do today, but we also do more for the investment in early-stage companies and the entrepreneurial ecosystem," he said.
If TEDCO is to remain at the forefront of technology development and growth, it must continue to evolve, LeMaile-Stovall said. "You want to be adaptable. The question for TEDCO is how do we stay abreast of changes and help the state of Maryland have the infrastructure in place to take advantage of those changes," he said.
LeMaile-Stovall pointed to TEDCO's role in building an infrastructure that fosters inclusivity and leadership in emerging sectors such as cybersecurity and quantum computing as examples of the organization's ability to help grow technology companies amid changes. "Rather than ride the wave, we want to be the one that sets the wave," he said.
TEDCO is your source for startup success in Maryland. Learn more.
TEDCO, the Maryland Technology Development Corporation, enhances economic empowerment growth through the fostering of an inclusive entrepreneurial innovation ecosystem. TEDCO identifies, invests in and helps grow technology and life science-based companies in Maryland. Learn more at tedcomd.com.
Source: Washington Business Journal