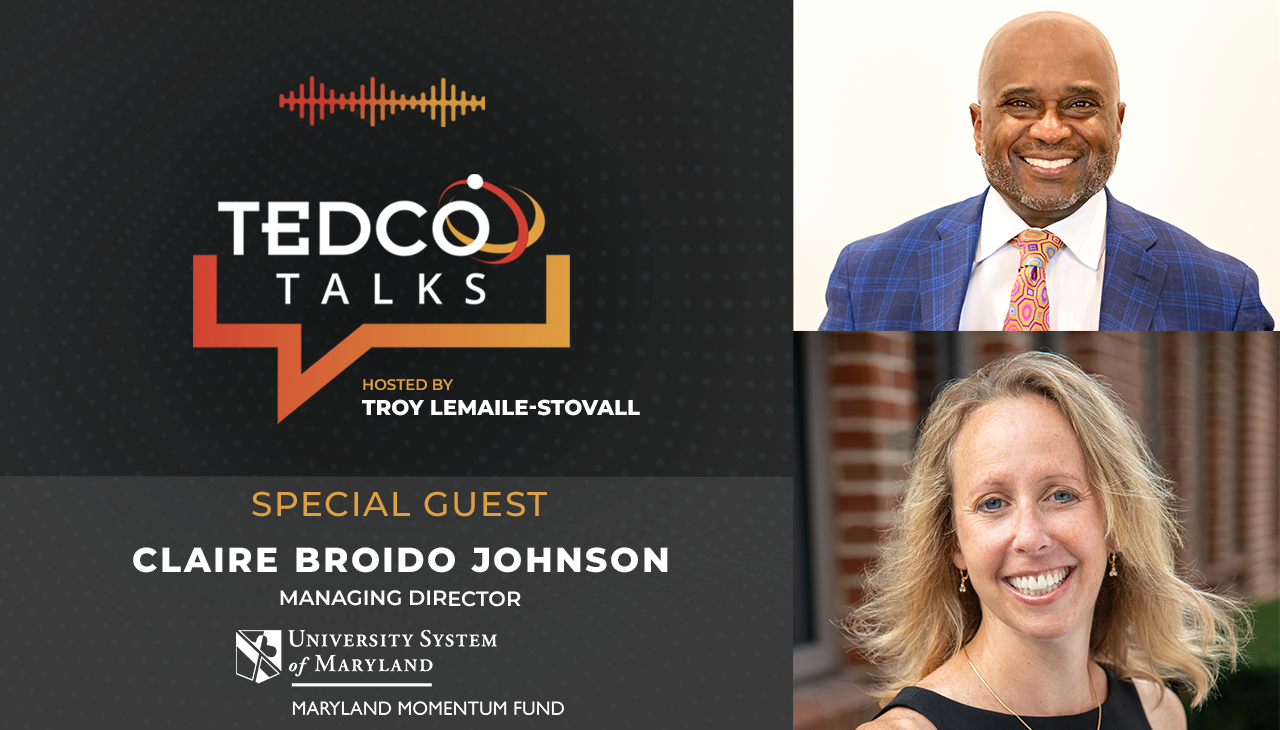 TEDCO Talks: A new virtual series featuring thought leaders in economic development from across the State of Maryland. 
Join TEDCO's CEO & Executive Director, Troy LeMaile-Stovall, in thought-provoking conversations with regional leaders about the future of Maryland's innovation ecosystem. 
Troy had the opportunity to interview Claire Broido Johnson, Maryland Momentum Fund. Watch now to learn more about the Momentum Fund and the role Claire Broido Johnson has played in supporting Maryland's entrepreneurial community.
Learn more about the USM's Maryland Momentum Fund: https://momentum.usmd.edu/