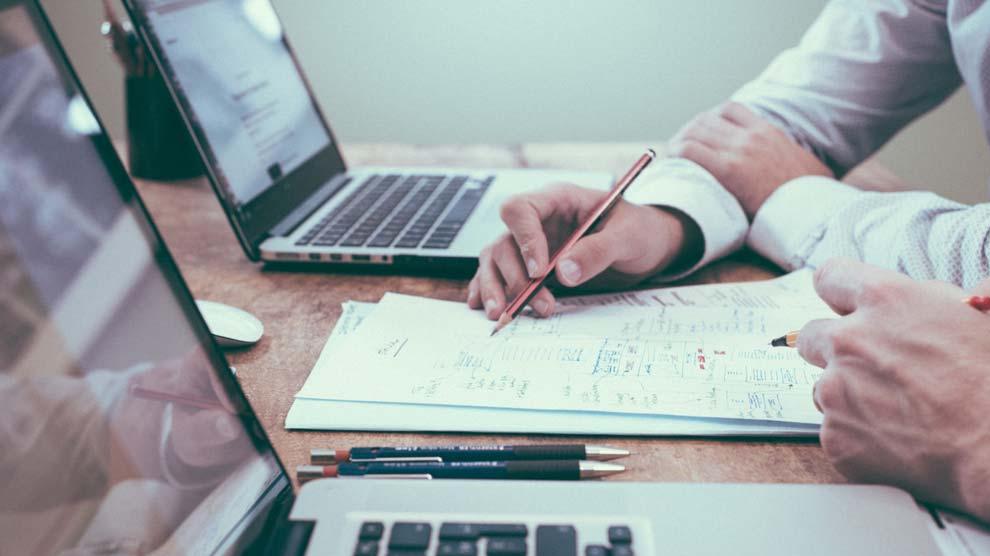 LATEST: COVID-19 RESOURCES FOR ENTREPRENEURS
There are a lot of educational materials on entrepreneurship that can be found on-line. The current thinking around best practices in entrepreneurship revolves around the lean start-up approach. TEDCO strongly believes that entrepreneurs in most technology sectors should follow these practices when working to establish a company. Here you can find resources that may be helpful with accomplishing those goals.
Educational
I-CORPS Program
The DC I-CORPS offers a variety of training cohorts for entrepreneurs that need to do customer discovery and business model development. I-CORPS is an excellent program that includes developing a business model canvas, conducting customer interviews, and refining a viable business model that delivers value to customers. The programs are led by experienced instructors, who guide participants through the customer discovery and business development process. The I-CORPS program was initially designed for university-based technologies, but new programs, such as the I-CORPS GO program, allow for a broader range of technology opportunities.
---
LEANSTACK
The first step in the lean start-up approach is to make assumptions about your business opportunity and write them down as part of a business canvas. LEANSTACK has a tool that allows you to develop variations of your canvas on line so you can track changes. It also includes a large number of videos that help you develop your canvas, interview stakeholders, and ultimately design a business that meets customers' needs. Some features of this resource are free, and others require a small monthly fee.
---
Udacity – Steve Blank Lecture: How to Build a Start-up
Steve Blank is an entrepreneur and an academic that helped launch the lean start-up approach. His lecture series on Udacity, "How to Build a Start-up", is a great summary of the lean start-up approach. The course includes a number of short videos in which he discusses all aspects of the lean start-up. It is necessary to create an account for Udacity, but the lectures are free. Steve Blank also has a website with a wealth of information about many aspects of entrepreneurship.
---
Start-up School by Y-Combinator
The Start-up School by Y-Combinator is a MOOC (Massively Open Online Course). You can follow along with the current 10-week program or access videos from past years. Y-Combinator is one of the leading accelerator programs in the country and they are sharing their program materials to help other entrepreneurs.
---
PitchCreator
Once you have completed your business canvas, interviewed customers, and started to build a team, you might be ready to consider developing an investment pitch. Entrepreneurs should understand that pitching is an art and it takes lots of practice to do it well. Nevertheless, there is standard information that most investors will want to see in a pitch and a fairly standard sequence for how that information should be conveyed. Before you find someone to help coach you on a pitch, you might consider the PitchCreator help you prepare your pitch deck.
PitchCreator is a resource created by an investor who was tired of seeing good companies miss an investment opportunity because they were unable to communicate their story well to a group of investors. PitchCreator is an on-line course that will help you develop and refine your pitch. There is a fee for access to the full course, but some basic information is available for free.
---
Both Sides of the Table
Hear from the perspectives of 2x entrepreneur turned VC at Upfront VC, the largest and most active early-stage fund in Southern California. Mark Suster breaks down the way investors think in a founder-friendly fashion. 
Other Resources
Maryland Business Innovation Association
The Maryland Business Innovation Association (MBIA) was founded in 2002 to advance business incubation in Maryland. Representing 25 organizations, MBIA supports approximately 550 companies across the state in both urban and rural areas. Since its inception, our member companies have generated nearly 12,000 jobs, making it equivalent to one of the state's largest employers. While the terms "incubator" and "incubation" still are used, MBIA's definition of incubator and models of incubation have evolved to respond to the needs of its members and the demands of today's marketplace—from traditional lab space for longer gestating engineering and biotechnologies to co-working and accelerator models for software, digital media, web and mobile app technologies.
---
Maryland Technology Internship Program
Finding great people is critical to a company's success.  One source of talented people is the state's institutions of higher education.  Students can be accessed prior to graduation through paid internships.  This can be great way to get to know a potential hire before making an offer of long term employment.
The Maryland Technology Internship Program (MTIP) helps Maryland retain top talent by increasing the number of paid technical internships offered in the state.  Administered by UMBC and funded by the State of Maryland, the program offers financial assistance to technology-based businesses, as well as state and local agencies, to hire more interns.  The MTIP website also has links to career centers for individual institutions.
---
Maryland Business Express
If you are looking for resources related to actually starting your business in Maryland, registering with the state, securing licenses, etc. the State Department of Assessments and Taxation (SDAT) has a one-stop shop for you.  The site includes information on how to plan, start, manage, and grow your business.
---
Amazon Web Services (AWS) Activate Benefits
TEDCO portfolio companies can get the following benefits from AWS:
$15,000 in AWS Promotional Credit valid for 2 years or $100,000 in AWS Promotional Credit valid for 1 year (from date of funding)
1 year of AWS Business Support up to $5k
Access to the AWS Technical and Business Essentials web-based (or instructor-led) training ($600 value per course)
80 credits for Self-Paced Labs ($80 value)
Access to AWS Solutions Architects for technical guidance, service deep dives, best practices, etc. (ping Ross if you want to set up future calls)
AWS Activate Toolbox with offers for Amazon Payments and Amazon Marketplace
A host of Go-To-Market, customer acquisition and partnership opportunities such as advertising credits (Facebook, Snap, Amazon), global expansion support, access to potential customers, and much more!
Please contact Stephen Auvil, sauvil@tedco.md, to get TEDCO's Organization ID, which will be required to submit an application.  TEDCO must confirm that you are a portfolio company and eligible for the benefits.
---
HubSpot for Startups Seed Stage Program
We are excited to partner with the HubSpot for Startups Seed-Stage program to provide their marketing and sales software and education to eligible startups — at a startup friendly cost!

HubSpot is a software platform that helps you generate leads, close deals, and manage your pipeline. HubSpot offers a growth stack of products for customer relationship management, marketing, and sales: powerful alone, and even better when used together.
HubSpot's free CRM aligns sales and marketing with ease, HubSpot Marketing helps you grow your traffic and convert more visitors into customers, and HubSpot Sales helps you skyrocket your productivity and close more leads with less work.
Discover how HubSpot can help your startup grow with marketing and sales software and education without breaking the bank. Learn how you can qualify and apply today.

If you're eligible, you get:
HubSpot CRM Free to manage your contacts, leads pipeline, and customers
90% off HubSpot's Marketing Starter, Pro, or Enterprise software, and HubSpot Sales Starter or Professional software, for the first 12 months, and 50% off for the next 12 months (Up to $40,000 savings over 2 years).
Startup Onboarding with tech set-up (reduced one-time $300 cost), dedicated strategy consulting, and round-the-clock support.
Access to world-class inbound marketing and sales training, education, and experts
Startups must meet the following eligibility criteria in order to qualify for the HubSpot for Startups Seed-Stage program:
Less than $2 million in funding
Current TEDCO Portfolio Company
Not an existing HubSpot Sales Professional and Marketing Basic, Professional, or Enterprise customer
If you'd like to learn more about the program and see the software in action, sign up for the HubSpot for Startups demo here.