Adaptive Phage Therapeutics, Inc. (APT) is a clinical-stage company that provides an effective therapeutic response to the global rise of multi-drug resistant (MDR) pathogenic bacteria.
Leadership Overview
Greg Merril – CEO & Co-Founder
Carl R. Merril, MD – CSO & Co-Founder
Subhendu Basu, PhD – COO
Michael Brownstein, MD, PhD – CMO
Robert J. Hopkins, MD, MPH & TM, FACP, FIDSA – Vice President, Clinical Development
Jesse Baumgold, PhD – Senior Advisor
Products/Services
GMP Manufacturing
In September 2017, APT opened state-of-the-art BSL2 labs and phage manufacturing facilities designed to FDA GMP ICH Q7A and ISO Class 8 standards. This is the only facility of its kind specifically focused on rapid and precise delivery of phage therapy. APT's facility is strategically located in Gaithersburg, Maryland – within 50 miles of FDA, BDRD, NMRC, Walter Reed Military Hospital, Johns Hopkins, and NIH. APT's facilities are unique as they were designed from the ground up specifically for manufacturing patient specific therapeutic phage products.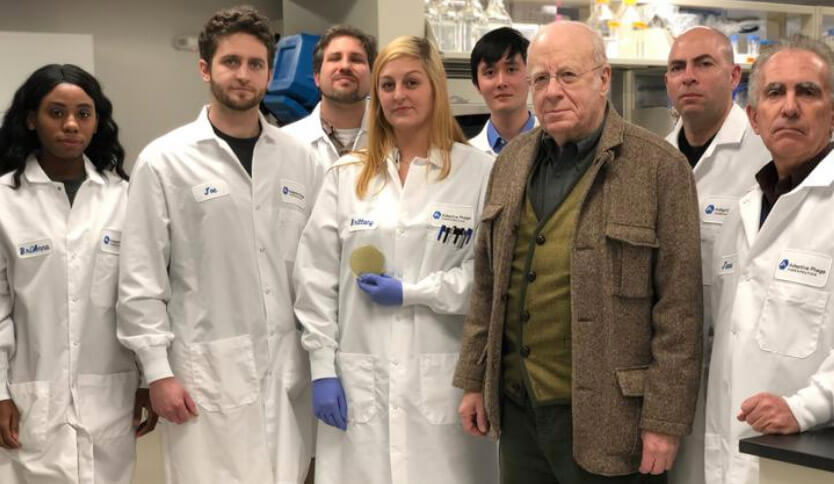 Dr. Carl Merril, third from right, with his son Greg, CEO and co-founder of Adaptive Phage Therapeutics, and other members of the team.