Elixirgen Scientific, launched in 2016, is a Baltimore-based biotechnology company focused on stem cell-related technology. The company's mission is to make stem cell innovation available to everyone. The industry's top issue is the high cost and inefficiencies in iterating research and development due to the long cell differentiation period from human pluripotent stem cells to specific human cells. The company is now providing reagents, kits, and services at an affordable price to help make research and other laboratory work more efficient.

Elixirgen Scientific, Inc. is located in the Science + Technology Park at Johns Hopkins in Baltimore, an ideal research environment that allows Elixirgen Scientific's scientists to conduct research at state-of-the-art facilities.
Leadership Overview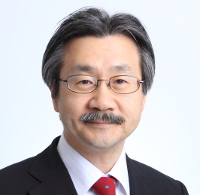 Founder, Chief Executive Officer, and Chief Scientific Officer – Minoru S.H. Ko, M.D., Ph.D.  is currently Professor and Chair at the Department of Systems Medicine, Keio University School of Medicine. He also worked as Senior Investigator (tenured) and Section Chief for nearly 15 years at the National Institute on Aging, a division of the National Institutes of Health. He has published more than 150 peer-reviewed scientific articles and more than 20 other articles and book chapters, including a "Stem Cell Biology" chapter of Harrison's Principles of Internal Medicine (17th, 18th, 19th editions). He brings more than 30 years of experience in stem cell biology, genetics, molecular and cell biology, and systems biology.