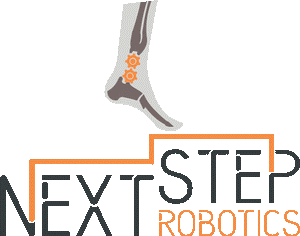 A robotics company developing a low-cost, portable ankle robot to help treat foot problems and improve function in patients who use assistive devices to walk.
Leadership Overview
Brad Hennessie – CEO
Rich Macko – CSO
Anindo Roy – CTO
Larry Forrester – Resident Scientist
 
Products/Services
NextStep is providing clinics the ability to offer personalized robotic therapy to patients through adaptive software that provides a personalized assist as needed approach. This is the first ever clinically proven option to effectively treat foot drop. Their robot is easy to use and designed to be run by lower skilled clinic staff freeing up therapists to focus on more hands modalities.