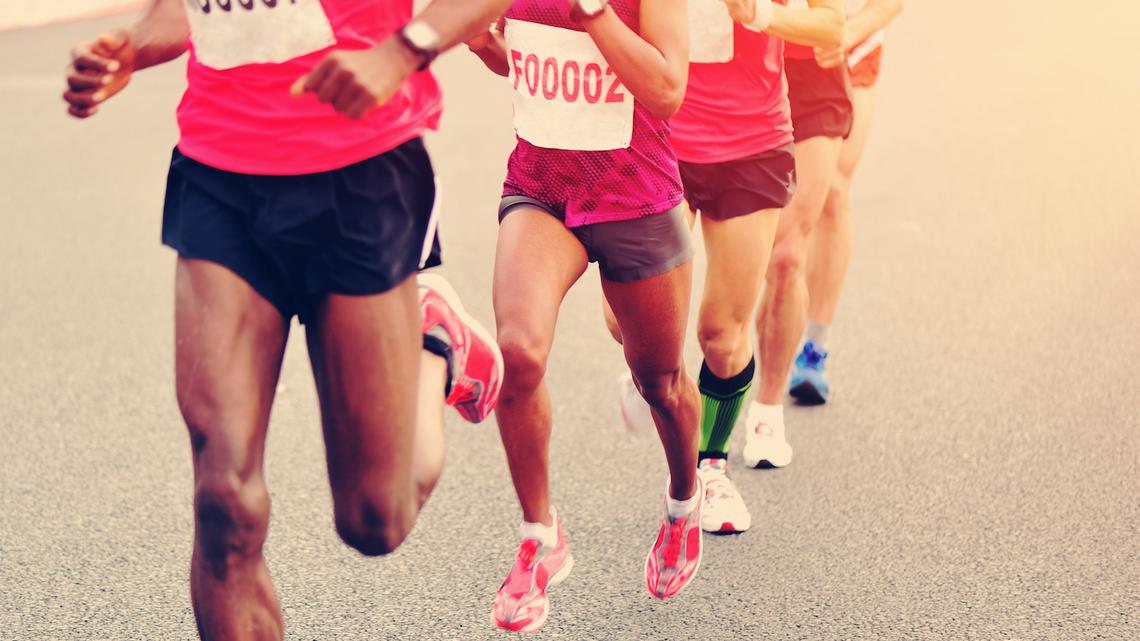 January is often when many individuals set personal and professional goals for the new year and reflect on their achievements from the past. TEDCO, like many organizations, uses the start of the new year to finalize planning for the upcoming fiscal year and check progress on goals for the current fiscal year.
At TEDCO, each team member has individual goals which are closely tied to strategic goals for the organization. This is just one of the many tactics we use for maintaining our accountability.
Accountability is one of our core values that helps us achieve our mission of enhancing economic empowerment by fostering an inclusive and entrepreneurial innovation ecosystem. It's also one that we continuously improve upon to ensure we meet or exceed the expectations of our ecosystem and invested stakeholders.
With my recently announced new role as DEI Advisor to TEDCO, the organization has dedicated resources and efforts to create a culture of belonging, while embracing and leveraging those differences both within the organization and with the many businesses we mentor, fund, and support. In this new role, I have been developing and implementing a DEI strategy which includes short- and long-term goals and metrics across the entire organization to help us achieve the outcome of an inclusive and entrepreneurial ecosystem.
This definition of accountability in a Harvard Business Review (HBR) article from Peter Bregman really resonated with me: "Accountability is about delivering on a commitment. It's responsibility to an outcome, not just a set of tasks. It's taking initiative with thoughtful, strategic follow-through."
Many of us may commit to a fitness outcome (e.g. complete a marathon) at the start of a new year, but accomplishing that goal without injury requires deliberate adherence to a training plan in the weeks and months leading up to the event. With the outcome of fostering a more inclusive innovation ecosystem in mind, these goals and metrics will enable us to achieve and quantify the results of our efforts.
At TEDCO, we routinely look outside of our organization to find ways to multiply our impact in the ecosystem. We believe that we can accomplish more by working with others than by tackling big goals by ourselves. As an example, TEDCO jumped at the chance to work with the Maryland Technology Council to develop its Technology Inclusivity Initiative and was one of the first organizations to sign the DEI In Action Pledge. By signing this pledge and publicly committing to our DEI efforts, we are creating a new outlet for accountability.
We hope others will join us in committing to diversity, equity and inclusion practices and goals. Just as a training group or a coach helps a first-time marathon runner remain accountable for their race preparation, we believe we can achieve more by working together and openly sharing our goals and results of our efforts as we tackle this issue with a vision of creating a stronger, more equitable innovation ecosystem in Maryland.
One of our near-term goals is to accelerate our support and investment focus in the underserved entrepreneurial communities. To do this, we have created new and enhanced Social Impact Funds and added the Urban Business Innovation Initiative (UBII). These programs and funds, which include the Builder Fund and newly legislated Inclusion Fund, were purposely designed to offer an early source of support and capital to talented tech startup founders who are traditionally under-represented in their fields. We used customer feedback from the community and our existing portfolio to help identify the gaps and design these initiatives to address disparities in the marketplace.
We know that data collection is critical to our accountability efforts. To effectively measure and report on our progress, we are developing new tools to track our results, just as a runner uses a smart watch or running app to measure and analyze mileage and pace patterns. TEDCO will be launching a new customer registration process which will capture our customer demographics. Our goal is to not only measure and report on the innovators and entrepreneurs we are supporting or funding, but also the ones that seek our support but fall short of making the cut. This way, we can better assess the type of programming and other support we can provide to increase funding for our under-represented communities.
Creating a culture of accountability at TEDCO is a high priority for our leadership, and we continue to seek new ways to improve upon our ability to deliver results to our stakeholders. We strive to make accountability a daily habit, not a once-a-year necessity, to enable us to find new ways to better serve our stakeholders.
We hope other companies and organizations in our ecosystem will join us in making the DEI in Action pledge. However, taking the pledge is just the start, not the finish line. We cannot celebrate success until we can point to clear and measurable outcomes in the years ahead. To get there, continued focus and accountability will be required.
Elizabeth Good Mazhari is the DEI advisor at TEDCO.
Source: Maryland Inno