State and Local Partners Collaborate to Support Startups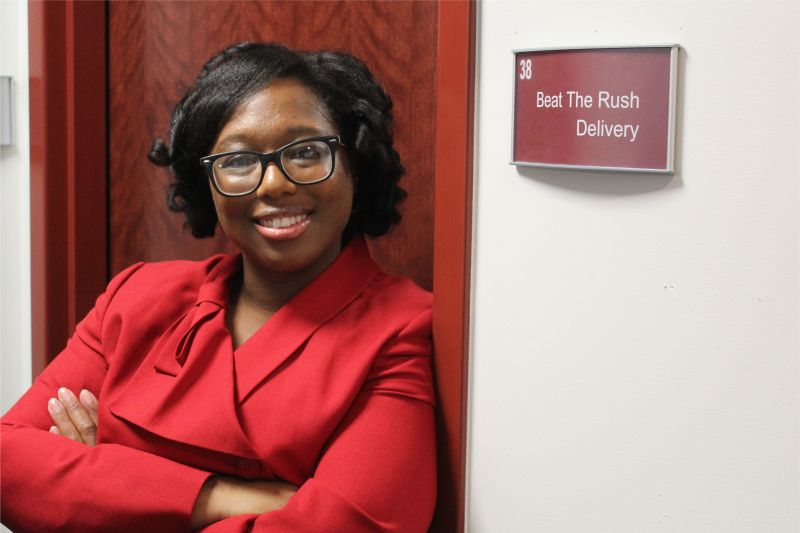 When it comes to growing a startup business, there's a lot to consider. The good news for rural Maryland startups: state and local partners like the Maryland Technology Development Corporation (TEDCO), economic development offices, and incubators can advise on everything from space to tech solutions. Just ask Amanda Kidd, the founder of Beat the Rush Delivery, which offers timely delivery of essential goods to households and businesses across the eastern shore of Maryland. 
Kidd identified this essential community need prior to the pandemic, incorporating her business in 2014, the same year as another national restaurant delivery service. Kidd wasn't aware of that service at the time—she was responding to gaps in her region's delivery services with a solution customized for local consumers. 
"I wanted to be there for the community: busy families, party planners, new parents, individuals recovering from a surgery, and older residents who weren't driving as much," said Kidd. Unlike many delivery services, Beat the Rush Delivery can make multiple stops and deliver a variety of goods to a client, like a grocery order and their favorite restaurant takeout.  The service also serves local businesses, including pick-up and delivery to farmer's markets for eastern shore farmers.
Essential Partners
Just as Beat the Rush Delivery strives to be there for the community, Kidd found state and county partners to support her as she works to grow her business. Those include Dorchester County Economic Development (DCED), the Eastern Shore Innovation Center (ESIC), and TEDCO, Maryland's economic engine for technology companies. 
The ESIC incubator, funded in part by TEDCO, offers co-working space and can house up to 15 startups for anywhere from one to five years. Beat the Rush Delivery was an ideal candidate.
"Amanda is very active in the community, we knew and loved her before she came here. Our first thought was how we can make this work," said Susan Banks, Director of DCED. 
The incubator offered Kidd and her business not only a physical office space, but also space to think and brainstorm with Banks and Tina Thompson, the ESIC Incubator Manager.
Founder Kidd values her relationship with the team. "They were there as a sounding board; they helped me narrow my focus and navigate our business strengths," said Kidd, noting that Banks and Thompson also helped with crucial introductions. 
The team made sure to connect Beat the Rush Delivery founder with Bill Bernard, a mentor for TEDCO's Rural Business Innovation Initiative (RBII). 
"TEDCO is a catalyst; it takes our ESIC early-stage companies to the next level," said Thompson. "They've been so helpful to our tech startups. From mentorship to funding, it's an extremely valuable relationship."
Bill Bernard's focus includes the small technology companies that support the agricultural technology, aqua technology, and food security industries in rural Maryland. His goal is to identify and provide resources to entrepreneurs who qualify for TEDCO programs. 
"We find the startups in the rural areas that would benefit from marketing, pre-seed funding, mentoring and survey tools—and we bring them into the TEDCO family to make that happen," said Bernard. 
Beat the Rush Delivery was an ideal candidate for TEDCO's services. Bernard envisions working with Kidd on everything from her slide deck to networking to identifying community investors—all while supporting her team's work to customize the Beat the Rush Delivery app design.
What's Next for Amanda Kidd
While the app design is a top priority, community also remains front and center for the Beat the Rush Delivery founder. Even with a new app, she will continue to have an option for her clients to call in orders, knowing some can't access the technology. She envisions her customer service team accessing previous orders and user profiles to make the process go as smoothly as possible.
And Amanda Kidd isn't done developing innovative business solutions for her community: her newest venture, Four Eleven Kitchen, is scheduled to open this fall. The Dorchester County Economic Development office connected Kidd to the Packing House Development, where she's launching a commercial kitchen for 40-60 food businesses. The shared kitchen space eliminates equipment and training barriers faced by many food entrepreneurs working to grow their businesses.
While acknowledging she has a full plate, "It's reassuring that my efforts are building platforms for others to be a part of and helping them grow their businesses," said Kidd. 
On Maryland's eastern shore, it's also reassuring to know county and state resources like Dorchester County Economic Development, the ESIC, and TEDCO are there to support entrepreneurs like Amanda—all while working together as a team. 
"We rely on our partners here on the eastern shore, including TEDCO, which has been invaluable. It really takes a village to figure how we can help a business in the best way possible," said Banks. 
Follow-up Resources
Want more information on the entrepreneur, businesses and partners featured in this story? Learn more at the following contacts:
Susan Banks, Director
Dorchester County Economic Development
sbanks@choosedorchester.org
410.228.0155 
https://choosedorchester.org
Bill Bernard, Mentor/Consultant
TEDCO's Rural Business Innovation Initiative Mentor, Lower Shore 
bbernard@tedco.md
443.786.4471
https://www.tedcomd.com/resources/rural-business-innovation-initiative
Amanda M. Kidd
Founder/Owner, Beat The Rush Delivery and Four Eleven Kitchen
443.351.7870 | contact@beattherushdelivery.com
www.beattherushdelivery.com
https://www.411.kitchen
Tina M. Thompson 
Incubator Manager | Administrative Specialist
Dorchester County Economic Development
Eastern Shore Innovation Center
104 Tech Park Drive, Suite 41 | Cambridge MD 21613
tthompson@docogonet.com 
410.228.0155 
https://choosedorchester.org/dorchester-economic-development/innovation-center/
Tammi Thomas is the Chief Marketing & Communications Officer at TEDCO.