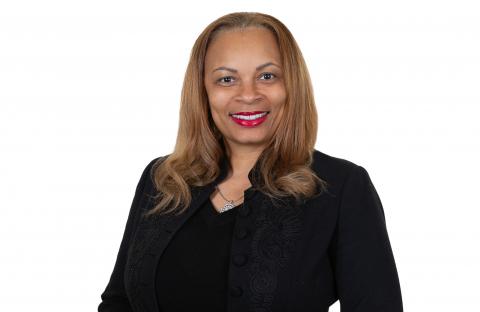 As TEDCO's Chief Development & Marketing Officer, Tammi is primarily responsible for the overall strategic direction, leadership, execution and management of TEDCO's marketing and fundraising strategies designed to broaden awareness of and resources for TEDCO and its various programs; this includes the development and implementation of the organization's brand, marketing, and communications strategy.

Her leadership and knowledge are instrumental in forging relationships that will enable TEDCO to expand their reach and services, diversify resources and grow the innovation ecosystem as well as establishing TEDCO as the most recognized organization in Maryland for identifying, investing in, and growing technology-based businesses. Driven by this mission, she serves as TEDCO's internal subject expert on media and public relations, social media, brand messaging, marketing, and special events.
Her resume includes C-suite positions as the Vice President of Strategic Management at Data Solutions & Technology Inc., a full-service technology solutions provider; and as the Director of Business Development and Marketing at the University of Maryland Baltimore County's Research Park & Business Incubator. Additionally, Tammi's professional expertise was sought after to teach the next generation of communicators as an adjunct professor at Bowie State University and the University of Baltimore. She frequently speaks and publishes on such topics as leadership, entrepreneurship, and business development.
Tammi has been recognized by her industry peers for excellence in communication and marketing, having received the Maryland Economic Development Association's Marketing award for TEDCO's Entrepreneur Expo (2020) and the Cybersecurity Association of Maryland's 2017 Cybersecurity Industry Resource Award, among others. She graduated from Leadership Maryland's Class of 2018, completing the eight-month hands-on learning program focused on the State's most vital social, economic and environmental issues. She serves on several boards, to include MEDA and CHI Centers. Tammi earned a bachelor's degree in marketing from Alabama State University and an MBA from the University of Baltimore. She is active in her community and serves in volunteer roles and on boards and committees for various schools and organizations in the region.