Columbia
Recognized for best print advertisement campaign of the year
COLUMBIA, Md. (June 7, 2022)—TEDCO, Maryland's economic engine for technology companies, announced today that it received an MX award from the American Marketing Association Baltimore Chapter (AMA Baltimore). TEDCO was recognized for the Best Print Advertisement Campaign of the Year.
"We are thrilled to honor our region's best and brightest minds in marketing. Now more than ever, we're seeing creative innovation push our industry forward. It's time to recognize those organizations and agencies at the 2022 MX Awards," said Lauren Yoffe, president of AMA Baltimore.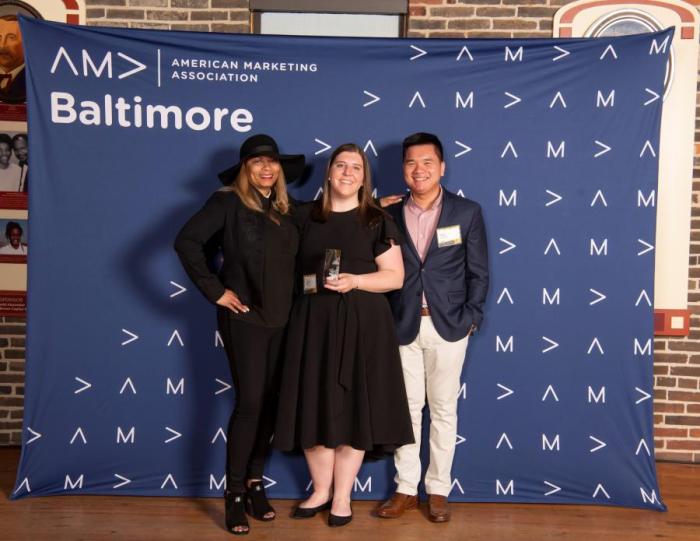 TEDCO's print advertisement campaign was featured in various diverse publications throughout the state, focused on highlighting the funds and resources it provides to Maryland entrepreneurs. The ads featured various images related to the target audiences of the publications, such as photos of Baltimore City or Maryland, or diverse groups of people. Ads were strategically placed in publications that were targeted towards diverse audiences and/or audiences that were spread out across the state. 
"It is such an honor for our team to be recognized for this award, alongside so many other creative campaigns," said Tammi Thomas, TEDCO's chief marketing & communications officer. "Our marketing campaign has helped us to connect with more under-represented communities throughout the state, enabling us at TEDCO to identify and invest in more diverse start-ups in Maryland."
Awards were presented at the annual MX Awards, on Thursday, May 19 at the Frederick Douglass-Isaac Myers Maritime Park and Museum. For the past 37 years, AMA Baltimore has celebrated local organizations for their innovation, creativity and results in their campaigns. Awards were presented for outstanding overall campaigns as well as best campaigns in specific channels or elements. This year's entries were judged by an esteemed panel of professionals from the AMA San Antonio chapter.
For more information about the winners of the 2022 AMA Baltimore MX Awards, visit https://amabaltimore.org/ama-mx-awards/mx-award-winners-2022/.