Columbia
Received award for best print advertisement campaign of the year

COLUMBIA, Md. (May 22, 2023) – TEDCO, Maryland's economic engine for technology companies, announced today that it received one of the American Marketing Association (AMA Baltimore) Baltimore Chapter's MX Awards, recognized for the Best Print Advertisement Campaign of the Year.
"Coming together to honor the region's best marketing campaigns is the highlight of our year," said Christian Bielski, president of AMA Baltimore. "The quality of the entries this year was extremely high, and we are excited about the creativity and innovation we see in our community."
TEDCO's print advertisement campaign was featured in various diverse publications throughout the state and focused on highlighting the different funds and resources TEDCO offers to Maryland entrepreneurs.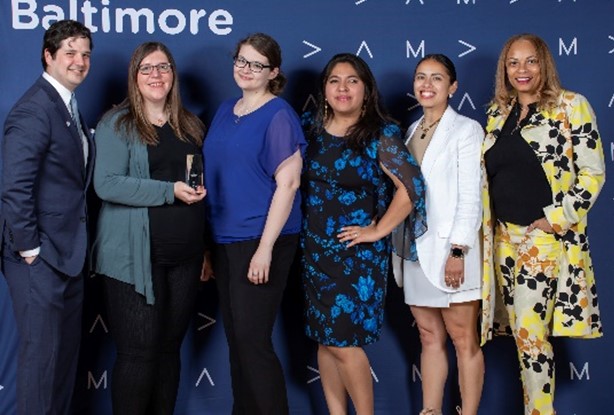 "We are honored to be recognized with this award," said TEDCO's chief development and marketing officer, Tammi Thomas. "Our marketing campaign supported various connections throughout the state, allowing for more under-represented communities to learn about TEDCO's resources which, in turn, allowed us to invest in more diverse start-ups throughout the state."
The awards were presented at the annual MX Awards ceremony on Wednesday, May 17 at the American Visionary Art Museum. For the past 38 years, the AMA's MX Awards have recognized and celebrated the hard work of local organizations that demonstrate outstanding creativity, implementation, and results in their marketing campaigns. Awards are presented for outstanding overall campaigns as well as the best campaigns in specific channels or elements. This year's entries were judged by an esteemed panel of professionals from the AMA San Antonio chapter.
For more information about the winners of the 2023 AMA Baltimore MX Awards, visit https://amabaltimore.org/ama-mx-awards/2023-mx-award-winners/.