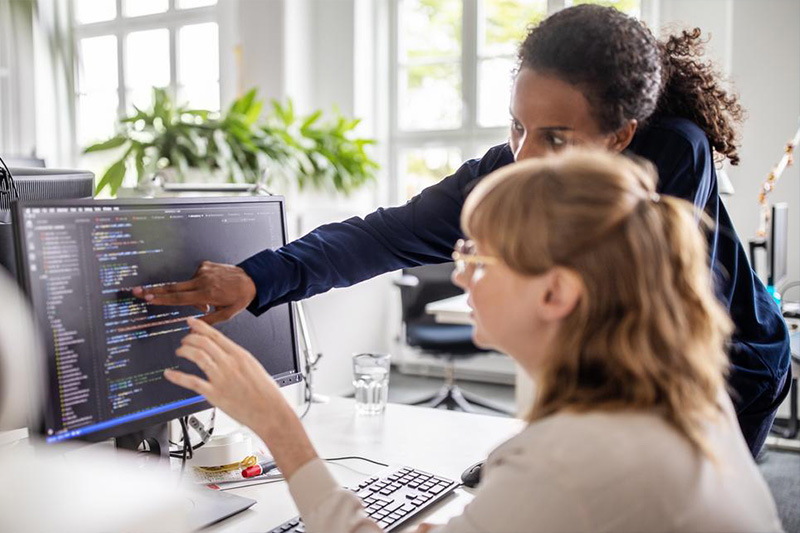 University of Maryland, Baltimore (UMB) is one of five universities working in partnership with TEDCO as part of our Maryland Innovation Initiative (MII). MII was established in 2012 as a technology transfer program with the goal to grow and accelerate promising technologies through venture creation.
According to Arti Santhanam, Ph.D., executive director of MII, Maryland's elevation in national rankings for commercialization is critical. "Investment in tech commercialization and the creation of new business translates to income flowing into the state through follow-on investments, creation of jobs, and retention of the talent trained in labs and corporations in Maryland."
Maryland consistently ranks among the highest nationally for an educated workforce, but there aren't enough opportunities for individuals to grow their careers, making it difficult to retain the tremendous talent educated in our universities and developed in state and federal labs. Fostering an active tech ecosystem with programs such as MII to mentor, fund and support the creation of new businesses is key to retaining the talent coming out of our universities.
Mary Morris, an MII board member and director of the Baltimore Fund at University of Maryland, Baltimore, believes the MII program has had significant impact on commercialization and economic development for both the state and UMB, sharing that NextStep Robotics, a UMB startup, is a great example of this partnership.
"NextStep Robotics, which is commercializing UMB intellectual property, received a two-phase MII, with the first phase awarded in March of 2016 and the second in November of 2017. Since the award, Brad Hennessie, CEO, has grown the company significantly — graduating from a startup studio, moving into a dedicated space in the BioPark, developing a specialized gait lab and raising significant funds. Brad is investing back into the ecosystem through continued collaboration with the University of Maryland School of Medicine Department of Physical Therapy & Rehabilitation Science," Morris said.
According to Morris, MII is an important tool for expediting the development of technologies — particularly expensive, long-term projects — and pushing them to market. The condensed nine-month timeline of the program forces participants to hit milestones in a timely manner. For life science projects, which are heavily impacted by regulations, the funding is crucial.
MII site miners work with participating universities to identify technologies that might be viable. Selected projects are assigned entrepreneurs in residence who help researchers develop a commercialization plan and pathway to market.
"The MII methodology is revered by other states and has become a model across the country. It is exciting to see our university personnel play vital roles in the emerging companies created through MII," Morris said.
MII doesn't just help companies advance. The program is also advancing Maryland's economy by growing the technology industry.
"The venture creation resulting from MII is steadily adding high-paying tech jobs to the state's economy, helping us retain our highly trained workforce, which is otherwise lost to surrounding regions and other parts of the country," Santhanam said.
MII encourages universities to partner with one another, to leverage areas of focus and complement the strengths of each. When universities submit a joint MII application they can qualify for more funding.
Dr. Michael McCurdy, who has held several roles within the University of Maryland Medical System, including as chief of critical care for University of Maryland St. Joseph Medical Center, partnered with Brian Cullum, Ph.D., chair of the department of chemistry and biochemistry at UMBC, on an MII grant-funded project to develop a light-based method to assess renin levels to increase speed of care.
According to McCurdy, the MII program is filling a gap in funding for researchers who are trying to determine commercial viability of a product.
Recognizing the opportunities for collaboration, UMB has added a medical device prototyping lab within the department of surgery that is staffed in partnership with faculty from University of Maryland, College Park.
Santhanam shares, "Multiple universities working together and competing with one another improves the quality of products developed. Universities are normally very siloed, but through MII we are knitting the ecosystem together."
Unlike other funding programs, MII offers an accelerated process which helps universities to move more research out of the lab and into a viable commercial product at a faster rate. To date, MII has supported the creation of 144 companies and 298 jobs.
TEDCO, the Maryland Technology Development Corporation, enhances economic empowerment growth through the fostering of an inclusive entrepreneurial innovation ecosystem. TEDCO identifies, invests in and helps grow technology and life science-based companies in Maryland. Learn more at tedcomd.com.
Tammi Thomas is the chief marketing and communications officer at TEDCO.
Source: Baltimore Business Journal