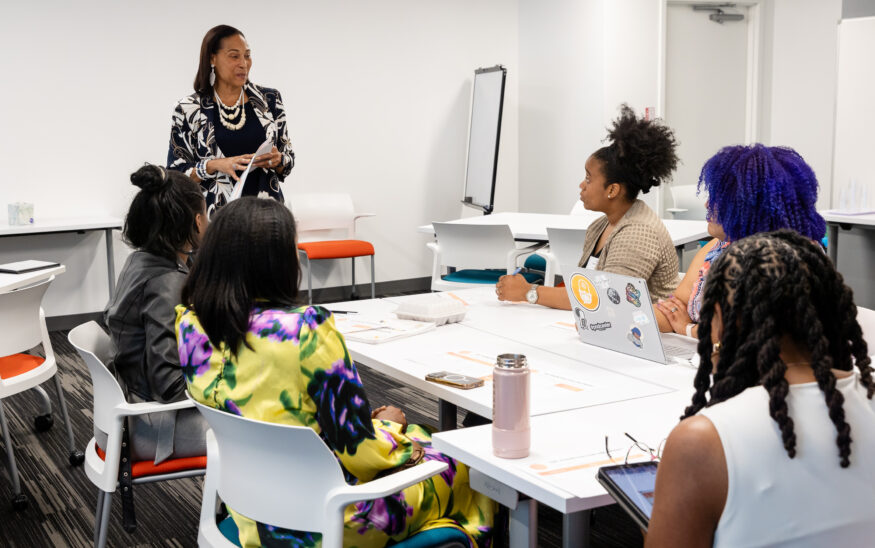 Two cohorts complete 10-month pilot for diverse, underserved women business leaders 
TEDCO, Maryland's economic engine for technology companies, announced the successful completion of its 10-month pilot program for diverse, underserved women business leaders in Maryland. Earlier this summer, founders and entrepreneurs graduated from the pilot Women Entrepreneur Leadership Programs (WELP) in Howard and Montgomery counties. With an eye on growing an inclusive, thriving innovation ecosystem, WELP hopes to enroll up to 100 women leaders this fiscal year.
TEDCO created WELP as a response to survey data and research showing women founders trailing behind their male counterparts in a number of areas, from access to capital and mentorship to start-up success rates. The two cohorts of women entrepreneurs participated in a hybrid program where they perfected their pitches, discovered new funding and growth opportunities, expanded their networks, and benefited from instructor and peer feedback.
Led by WELP executive director Linda Singh, PhD, the program partnered with guest speakers, local government and Maryland's four HBCUs: Bowie State University, Coppin State University, Morgan State University, and the University of Maryland Eastern Shore.
"We wanted to develop a leadership program that gives women growth opportunities and the tools to operate within a male-dominated environment. When we started the program, we were asked why we weren't doing a program for Black women entrepreneurs. The barrier is tough for women; for Black women it's even tougher," said Singh. "That's when we engaged with Maryland's four HBCUs, as we know that bringing together the right perspectives and knowledge allows us to provide the best structure, the best teaching, and the best knowledge sharing for all our women entrepreneurs."
Making an impact
Imani Hasell is one of the women entrepreneurs who graduated from the pilot programs. She works full time, is an engineering graduate student at the University of Maryland, Baltimore County (UMBC), and serves as the founder and CEO of RiseAbove, LLC, which started as an idea in 2016 and became an LLC in 2020.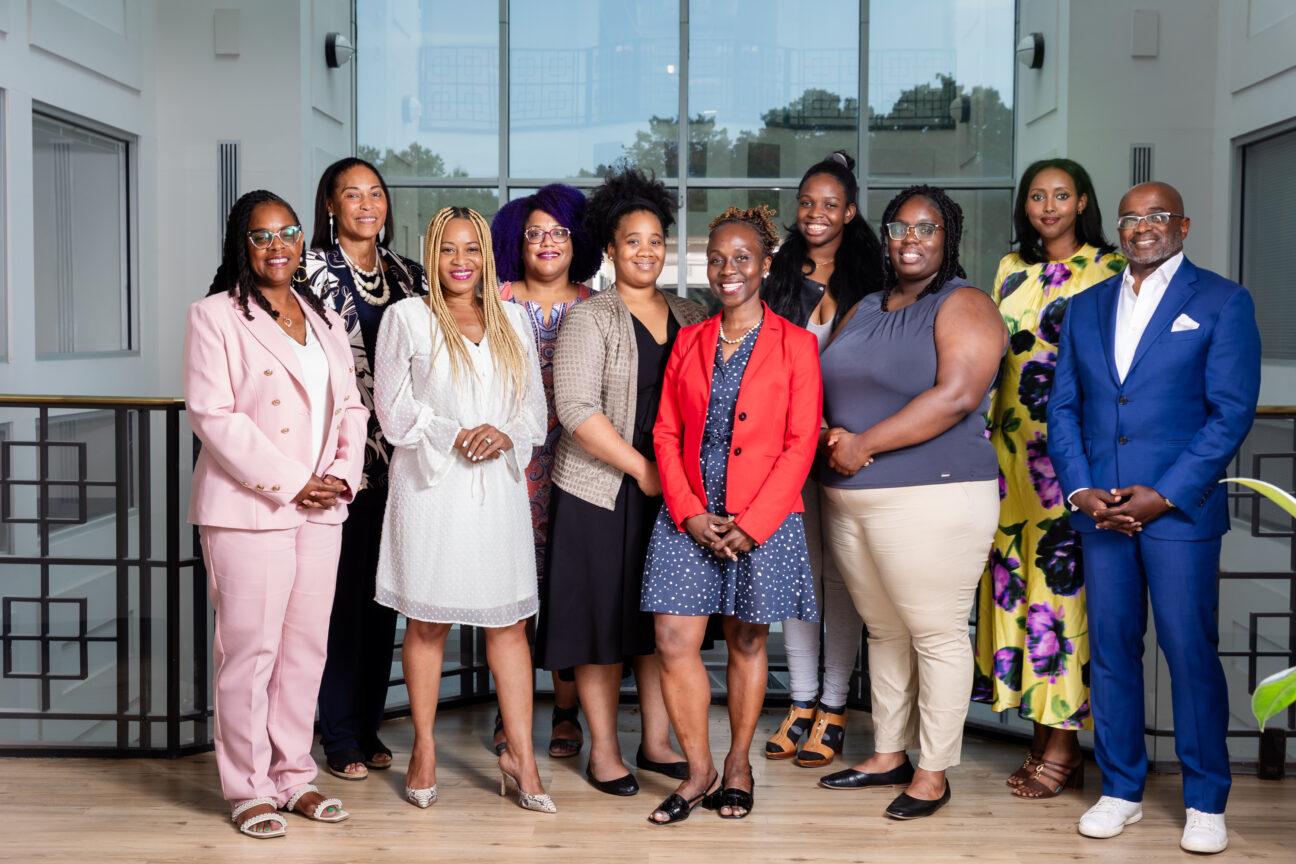 Following the advice of a mentor, Hasell signed up for one of the two pilot program cohorts. During her time in the program, Hasell learned about different resources, received valuable advice and even worked to create a five-year plan for her business. And her first goal is to create a prototype of the unique cleaning guard for public toilets in the coming year.
"It can be hard to stay motivated when you experience setbacks; sometimes I get discouraged. There's real value in talking to other Black women founders, sharing resources and feedback," said Hasell, who was also appreciative of the warm welcome from the TEDCO team and the spirit of support at WELP.
Another graduate of the program, Shannon Collins, was just as grateful for the program. With backgrounds in clinical psychology and education, Collins was eager to gain more business knowledge for Lightwork Enterprise, their business with a focus on workforce development publishing, training, workshops and more. Collins read about WELP in a TEDCO newsletter and was intrigued. She officially decided to apply after watching a video featuring Singh and other TEDCO leaders discussing the need for women entrepreneur leadership programming.
"I was inspired on the very first day. Hearing the other women's accomplishments and goals made me want to do more; WELP led me to focus on the big-picture and long-term growth of our business," said Collins.
That growth included exploring new paths, like government contracts. Collins was proud to report that since completing the program, Lightwork Enterprise was named a sub-awardee on a Department of Labor grant in Maryland, an accomplishment she directly connects to the knowledge gained in WELP.
Collins is grateful for not only the knowledge gained from her year in WELP, but also the motivation that is a key part of the program. "We got the clear message that all of us belonged in this entrepreneurial space, that we were capable and ready," said Collins, adding, "I wanted to come to each group session with something to share. WELP helped me and my business reach new heights."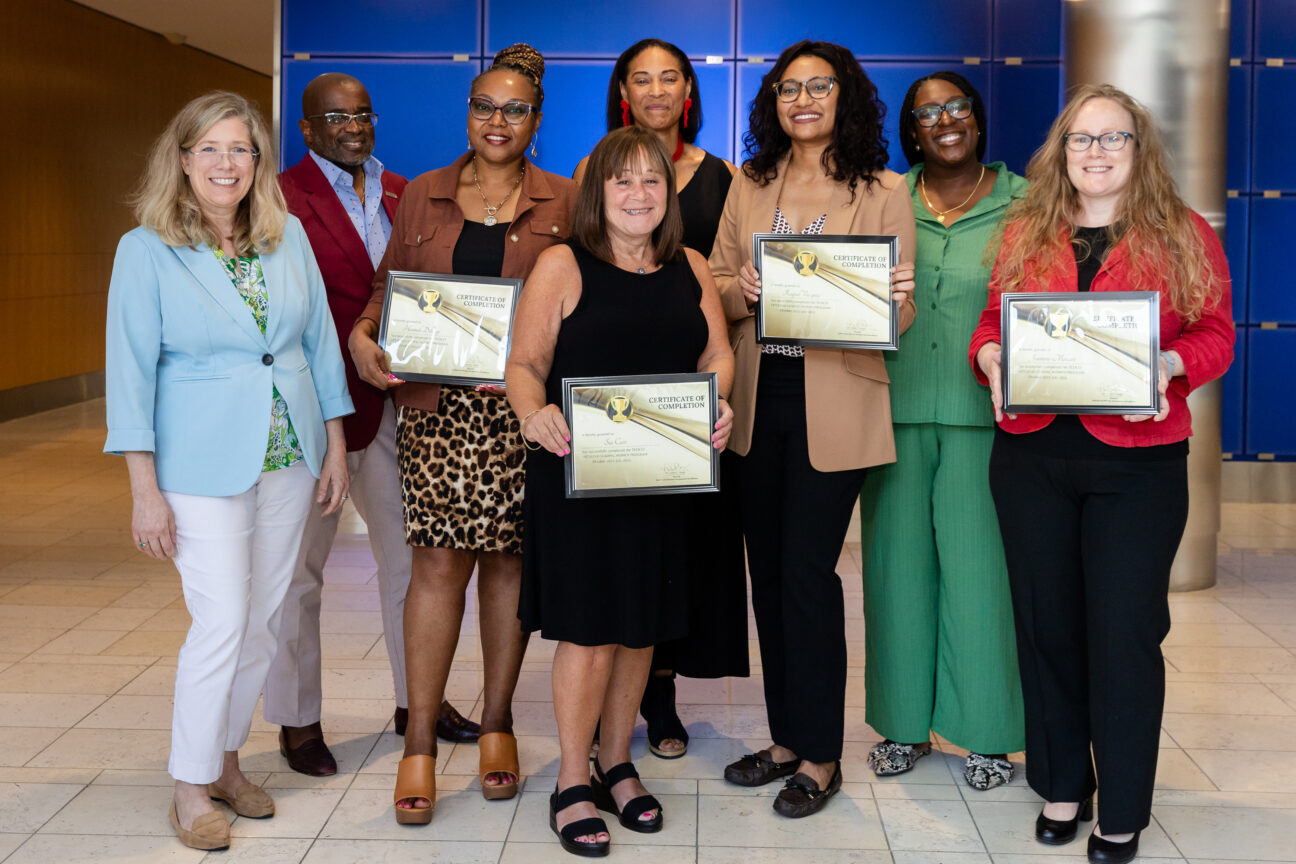 FY24 WELP Changes and Growth
WELP was developed with three verticals in mind. The first is focused on leadership of the CEO, including outreach and communications with key partners. The second focuses on the day to day of each participant's business, with the aim to help them be strategic and find opportunities. The third vertical is very future oriented; it helps the founders grow as leaders and grow their businesses.
Noting that FY23 was the pilot year, Singh anticipates a new format for WELP delivery in FY24. The new model is a one-week immersive program (repeated in different Maryland regions) focused on connective topics that allow TEDCO to reach more women entrepreneurs over the year—and give busy founders immediate tools and resources they can use in a shorter time frame. TEDCO is also developing a non-profit; the Open Institute for Women Entrepreneur Excellence is in collaboration with Maryland's HBCUs and will include board representation from each of them.
TEDCO envisions a growing network that stays connected, from quarterly check-ins with graduates of WELP to in-person gatherings—all part of ensuring a thriving, inclusive innovation ecosystem here in Maryland.
Source: The Daily Record