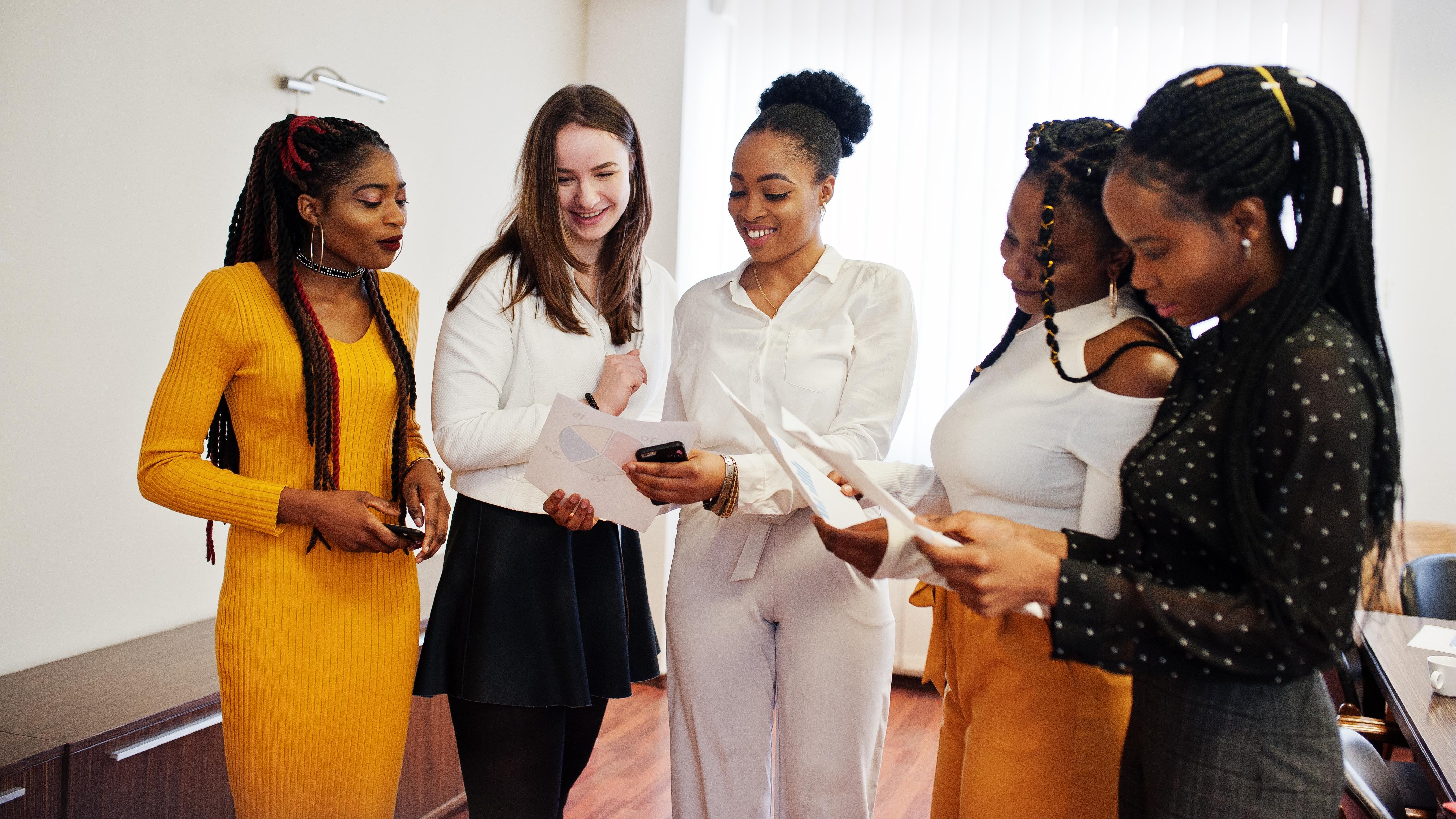 TEDCO is leveraging the unique expertise of Maryland's four Historically Black Colleges and Universities – Bowie State University, Coppin State University, Morgan State University, and the University of Maryland Eastern Shore – to build an alliance of diverse founders and CEOs to enable promising women business leaders to focus on unique challenges for female entrepreneurs and as they navigate Maryland's entrepreneurial innovation ecosystem and raise the economic standards for all. As we work together with Maryland's HBCUs, we are creating a business multiplier for black women entrepreneurs to create sustainable and repeatable growth for Maryland.
Open Institute for Black Women Entrepreneur Excellence (Howard County Pilot Program)
About the Program
TEDCO, along with Maryland's four HBCUs are creating a community of entrepreneurs to support each other and to provide a best-in-class entrepreneur leadership development program focused on building critical skills that foster resilience. We bring together entrepreneurial leaders in a cohort to develop a network of peer advisors and a community that seeks collaboration. TEDCO's strategic partners at the Maryland HBCUs determine these entrepreneurs' needs at the intersection of research, tech transfer, and education. 
10-Month Program Overview
This program will take place at the Maryland Innovation Center in Columbia, Maryland. All sessions will begin at 4:30pm. Limited to 25 participants.
Program Dates:
June 9, 2022
July 14, 2022
August 11, 2022
September 8, 2022
October 13, 2022
November 10, 2022
December 8, 2022
January 12, 2023
February 9, 2023
March 9, 2023
Program Sessions:
Pre-Requisites for Prep Session
Introductory and Preparation Session
Leadership and Communication Workshop (8 Sessions)
Real World Perspectives (7 Sessions)
What's Your End Game (Development Plan) (4 Sessions)
Requirements
Applicants must be a founder, co-founder, or CEO whose company is at a minimum of pre-seed to growth stage and a maximum of pre-series A.
If a participant accepts admittance into the program, the only cost a participant will incur is a $250.00 registration fee to cover a portion of the assessments highlighted in the prerequisite session. Participants can miss no more than two sessions to graduate from the course. If the participant completes the course, $200.00 of their fee will be returned to them. If a participant cancels after the cancellation date, they will forfeit their registration fee.
How to Apply
Applications closed on May 16, 2022. This program is limited to 25 participants. 
Questions? Any questions can be directed to the program staff at: OIBWE2@tedco.md