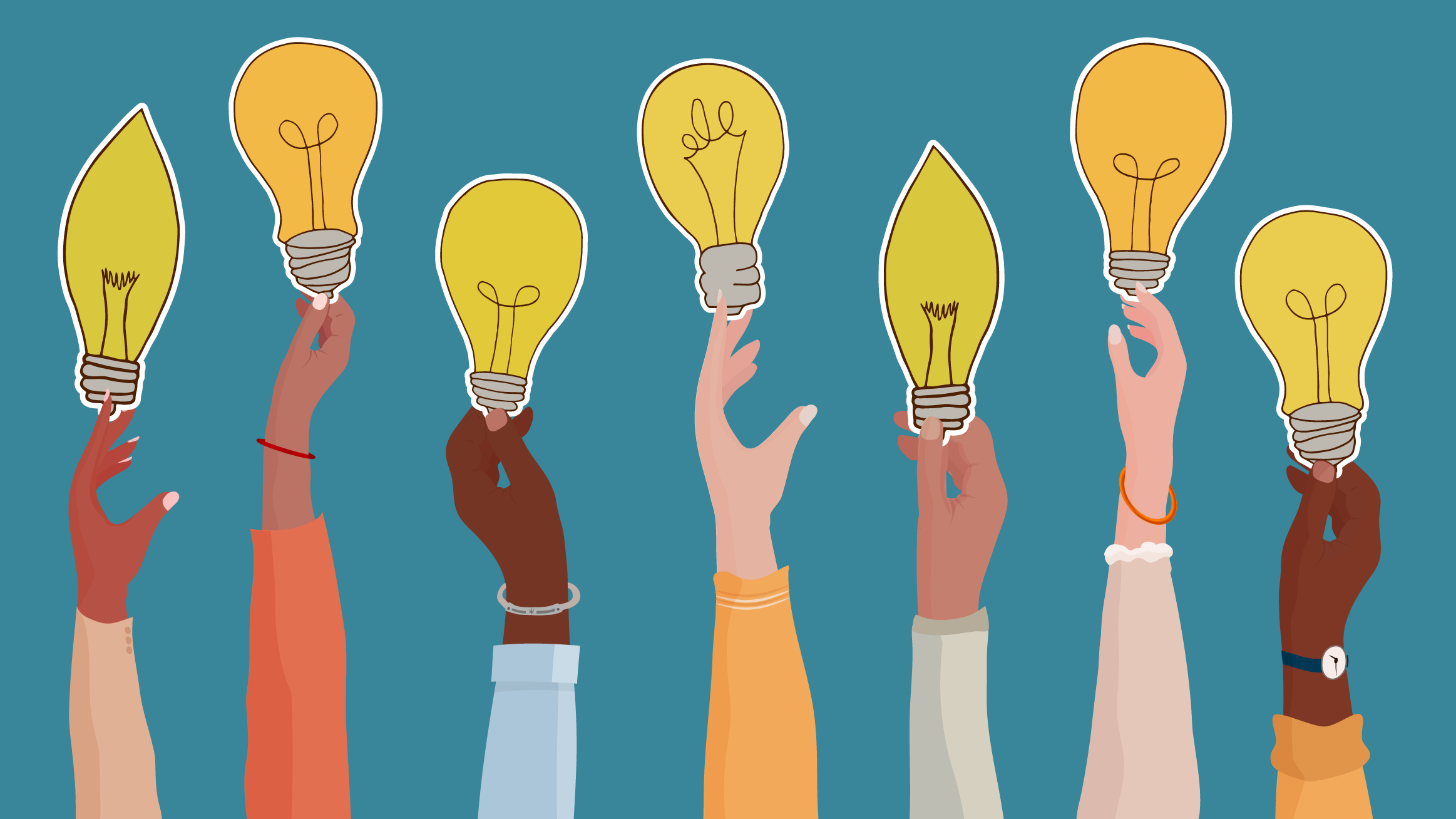 TEDCO has dedicated resources and efforts to create a culture of belonging, while embracing and leveraging those differences both within the organization and with the many businesses we mentor, fund, and support.
TEDCO's DEI strategy impacts all aspects of our organization and our stakeholders.  This includes administration, talent management, TEDCO Programs and TEDCO Funds. We are tracking our DEI efforts across the board.  This includes ensuring our marketing messages reach diverse communities and that we actively seek service providers who reflect the vibrant and skilled Maryland community. Likewise, we are striving to ensure a diverse, equitable and inclusive work environment for our internal and external TEDCO talent through training and robust internal hiring and promotion processes.  Finally, TEDCO's greatest impact on DEI can be delivered through ensuring our TEDCO Programs and Funds are assisting a broad array of entrepreneurs and building out a network of like-minded co-investors.
At TEDCO, we routinely look outside of our organization to find ways to multiply our impact in the ecosystem. We believe that we can accomplish more by working with others than by tackling big goals by ourselves. As an example, TEDCO jumped at the chance to work with the Maryland Technology Council to develop its Technology Inclusivity Initiative and was one of the first organizations to sign the DEI In Action Pledge. By signing this pledge and publicly committing to our DEI efforts, we are creating a new outlet for accountability.
One of our near-term goals is to accelerate our support and investment focus in the underserved entrepreneurial communities. To do this, we have created new and enhanced Social Impact Funds and added the Urban Business Innovation Initiative (UBII). These programs and funds, which include the Builder Fund and newly legislated Inclusion Fund, were purposely designed to offer an early source of support and capital to talented tech startup founders who are traditionally under-represented in their fields. 
Diversity Rider
Following the lead of Act One Ventures, who created the Diversity Rider, TEDCO has committed to including the TEDCO Diversity Rider into all of the deals that it leads, with the goal of increasing opportunities and access to wealth for underrepresented communities via Cap Table representation.
TEDCO's Diversity Rider
The Company and the lead investor, TEDCO, consistent with any applicable securities law, will use commercial best efforts to identify potential co-investors with the goal of fostering an inclusive and diverse investor-base in Maryland. The Company, consistent with applicable securities law, will use commercial best efforts to offer investment opportunities (in this equity/convertible debt round and any conversion therefore) to those potential co-investors. 
TEDCO Registration
TEDCO registration is being beta tested for TEDCO's various investment fund applicants only but registration will be launched for TEDCO-wide programs this spring.  Once a company has registered, it can apply for any of the TEDCO investment funds using its TEDCO ID.  As part of the registration process, TEDCO will be collecting race and ethnicity data.
Pursuant to the Economic Development Article of the Maryland Code, TEDCO is required to foster inclusive and diverse entrepreneurship and innovation throughout Maryland. Accordingly, TEDCO is collecting race, gender, and ethnicity data to be used, in aggregate, to better understand the communities that are accessing TEDCO's resources/funding.   This data will be used to aid in planning and prioritizing TEDCO's new programs or program modifications to better serve our stakeholders. These data will further be used to evaluate TEDCO's programs and policies to ensure that they fairly and equitably serve the needs of all diverse groups; and are in compliance with the requisite antidiscrimination laws, regulations, and policies.