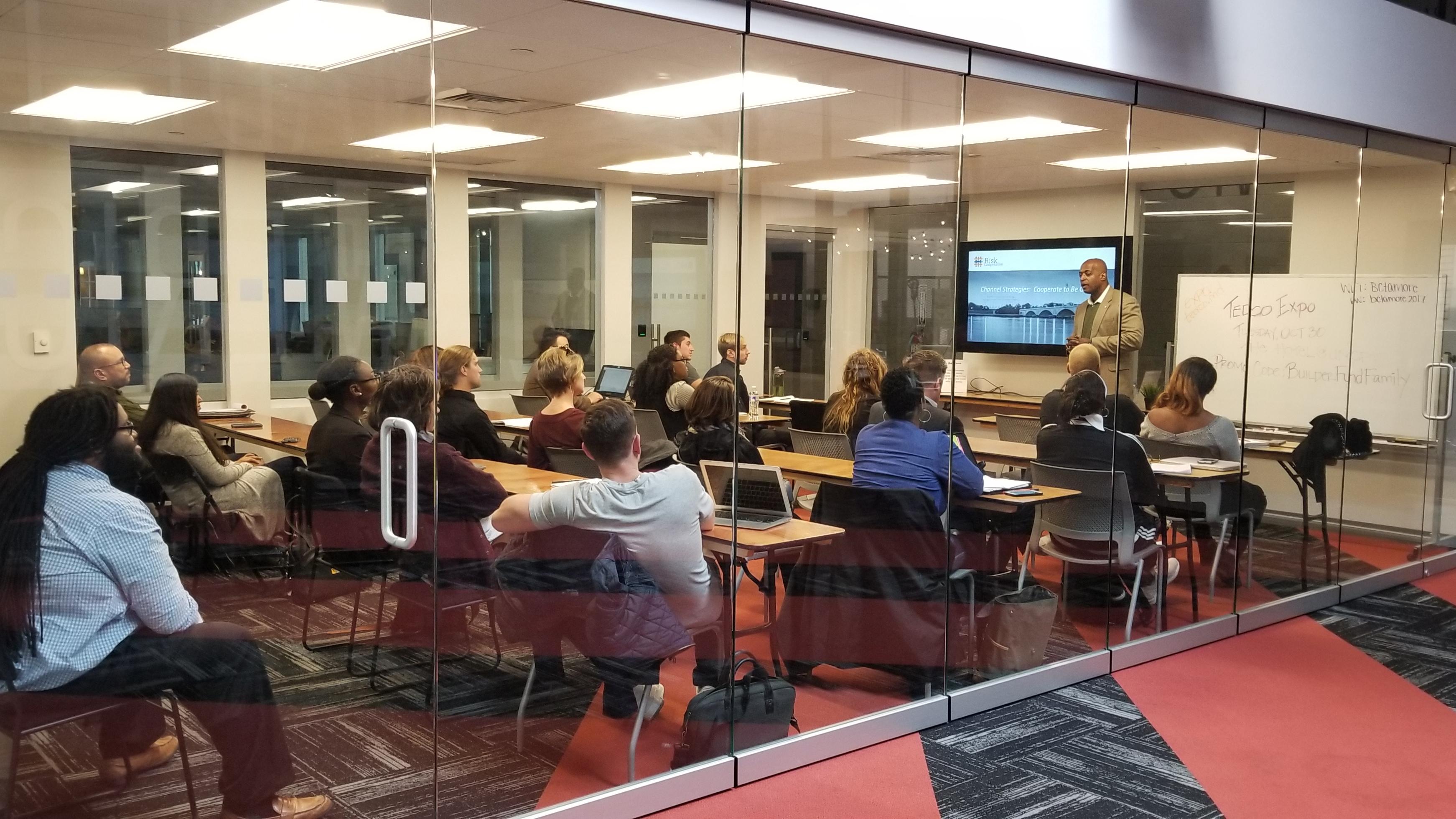 The Pre-seed Builder Fund (or Builder Fund) was created to financially and operationally support the development of startup companies run by entrepreneurs who demonstrate a socially or economically disadvantaged background that hinders access to traditional forms of capital and executive networks at the pre-seed stage. Companies selected for a Builder Fund investment will also receive executive support to better position the company to receive follow-on, professional investment in 12–18 months. The Builder Fund differentiates itself by identifying exceptional investment opportunities in markets that are often overlooked by traditional funding organizations, by advancing the development of those opportunities, and by making valuable introductions that can lead to the next stage of investment.  This program supports TEDCO's overall mission of discovering, investing in, and helping to build great, Maryland-based companies that grow and last.
For Maryland entrepreneurs wondering how they stack-up against other companies that might be applying for TEDCO's investment programs, try TEDCO's Assessment Tool. This will identify the best TEDCO resources for your company's current stage of development.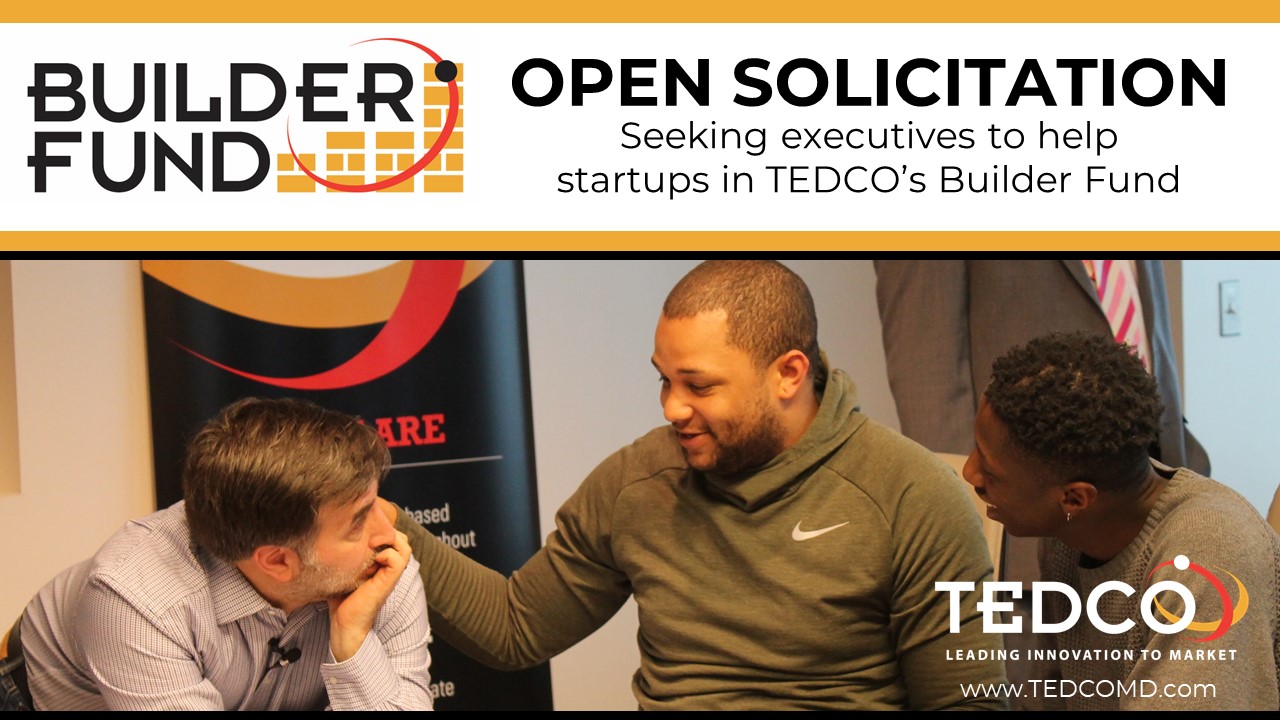 About
Many of today's startup funds make investments in businesses that have a strong growth potential and that are run by entrepreneurs who are already connected to the investment community.  Yet, the full range of innovative, scalable ideas extends well beyond those funds' existing networks.  To capture the full range of exceptional opportunities from the diverse, competitive, startup ecosystem, TEDCO has launched a next generation funding program focused on building operational excellence in startup companies.  The program takes an unprecedented initiative of formally pairing seasoned executives (Operations Support) with company founders to facilitate knowledge transfer and to introduce executive experience to the best ideas at an early stage of development.  The program includes education, team building, and a pre-seed investment that seeks to institutionalize the conventional friends and family round to fill a gap in access to capital commonly experienced by entrepreneurs from socially or economically disadvantaged backgrounds.  The program will also serve to expand the State of Maryland's pool of high-quality, fundable companies.
Funding Levels
$50K cash as well as $50K in-kind per deal.
Who Can Apply
The Builder Fund is seeking scalable, startup companies (typically less than 2 years old) commercializing a product or technology.  The company must have founders who can demonstrate a lack of access to conventional funding due to a socially or economically disadvantaged status and must have a principal place of business in Maryland.  Companies should welcome active involvement from TEDCO's network of outsourced executives. Companies receiving an investment are required to have at least one founding manager working in the company on a full-time basis.
Program Structure
Companies receiving an investment must participate in a formal program as follows:
Part I: Investment
Part II: 12-week educational intensive
Part III: Second 12-week operational intensive
Part IV: Progress checks at 38 and 52 weeks, post investment
When to Apply
The Builder Fund launched its first cohort in the fall of 2018.  TEDCO's third Builder Fund cohort will begin in Fiscal Year 2020.  The cohort application openings will be announced soon.
Entrepreneurs can apply for the program by completing an application and submitting a short (2-page) executive summary. To be competitive for the program, applicants are encouraged to utilize resources such as PitchCreator to ensure that their executive summary includes the needed information and is presented in a way that is generally required by investors. This program is highly competitive. Applicants are strongly encouraged to spend time developing a solid business model and executive summary before applying. TEDCO has a variety of resources available to help applicants prepare for an application submission.