Woman-led PerSoN Clinic tackles the mental health crisis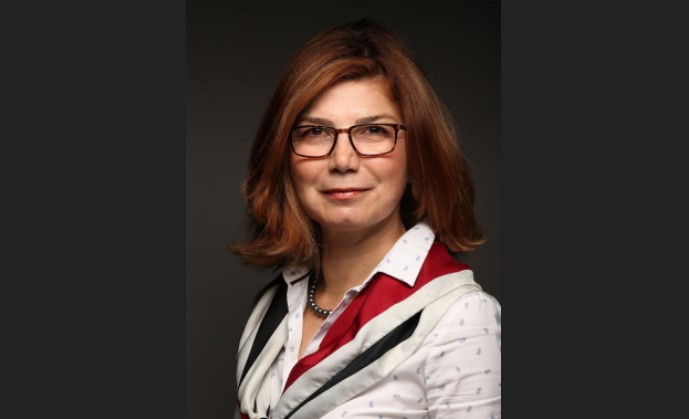 Sarah Iranpour was concerned about a mental health crisis long before COVID-19, noting that millions of people live with mental health challenges. Many don't have access to mental health services; for those who do, the care is limited. Iranpour knew that care providers don't always have time to look at the patient as a whole – and often have no outcome measures in place. Her response was an innovative digital solution: PerSoN Clinic.
"We decided to create a comprehensive virtual care space; one that empowers the patient with a set of health modules to manage their condition, communicate effectively with care providers, and most importantly, measure the outcomes," said Iranpour, founder of PerSoN Clinic.
The Maryland-based company started strong, working closely with nearby NIH scientists on the product design. PerSoN Clinic also got attention on the international stage, winning a gold medal at a Denmark startup competition. That was followed by a startup package from the Austrian government, with plans to launch a pilot in 2020.
Then COVID-19 happened. The world came to a halt; the company found it was quickly using up its limited resources. The Maryland Technology Development Corporation (TEDCO) proved to be a crucial resource for PerSoN Clinic. For Iranpour and her company, TEDCO's Builder Fund offered needed support at the right time.
"It was because of TEDCO that I could make that pivot and launch comprehensive online counseling PerSoN Care, using their proprietary technology, PerSoN Clinic in the market directly. TEDCO trusted us and recognized our work. Without their funding and support at the right time, I wouldn't be where I am today. I encourage other Maryland tech companies who need support to approach TEDCO," said Iranpour.
The challenges facing many tech startups
TEDCO fosters an inclusive entrepreneurial innovation ecosystem by investing in Maryland life science and tech companies; it also provides expert advice to startups like PerSoN Clinic. Jean-Luc Park, the senior director of Social Impact Funds at TEDCO, cites luck and proximity to funding as factors that often influence who gets support, noting there are many tech entrepreneurs with high quality projects and the skills to succeed. What they lack is the right connections – or in this case, challenges with trying to launch a business during a difficult and uncertain time.
"TEDCO designed the Social Impact Funds to engage and invest in economically disadvantaged founders and communities; we also help them navigate unforeseen challenges," said Park. "Entrepreneurs like the woman-led PerSoN Clinic can access the Builder Fund, which invests with the goal of helping startups reach meaningful milestones and become healthy companies."
Park noted the companies can go on to either attract larger institutional investors or become independent of the venture investor path. Funded companies are also provided resources like hands-on executive support, peer-to-peer mentorship/collaboration, and networking opportunities, as part of the TEDCO team's continued focus on prioritizing diversity, equity and inclusion in Maryland's startup communities.
"All over the state of Maryland you'll find individuals like Sarah who have great ideas and a tremendous entrepreneurial spirit, but are held back by a variety of barriers," said Chris Frew, CEO at Workforce Genetics and BioBuzz. "The Builder Fund is just one of the many resources TEDCO provides to Maryland businesses to help them overcome these hurdles and make their visions a reality."
PerSoN's founder also participates in TEDCO's Women's Executive Leadership Roundtable, which offers peer-to-peer support for entrepreneurs. The roundtable creates a community of female executive leaders in Maryland's start-up technology sector; it also helps build a culture where women can get support, learn, share resources and information, and freely ask questions and share concerns.
Eligibility requirements for the Builder Fund
TEDCO encourages pre-seed technology startups from all industries to apply. Companies should be tech-centered, not simply a business that uses technology for operational purposes. The Pre-Seed Builder Fund has minimum ownership requirements: a company's principal place of business must be in Maryland; it must have at least one full-time employee; and no less than 50% of founders must demonstrate economic disadvantage.
Applicants may apply online where applications are assessed on a rolling basis. If an entrepreneur does not qualify for TEDCO Social Impact Funds, they should be aware that Maryland has a strong entrepreneurial ecosystem. There may be other resources available for startups to grow their business; more information can be found on the Maryland Entrepreneur Hub website.
What's next for PerSoN Clinic
With the recently launched affordable, measurable and holistic online counseling, PerSoN.Care counselors are monitoring their clients' progress through PerSoN Care's virtual space remotely and will be able to adjust their counseling approach toward better outcomes. Iranpour is aiming to break the silo approach inherent in the health care system, starting with the mental health space. She seeks to position PerSoN Care to be a globally recognized brand, lowering the cost of care and creating an effective bridge between patient and health researchers. She also wants patients to find community at PerSoN.
"We are creating a system where everyone can support each other; where people can connect with others suffering from same issues you're dealing with," said Iranpour.
Having found community at TEDCO, she knows just how important that is.
To learn more about launching your tech business with TEDCO, visit TEDCOmd.com.
TEDCO, the Maryland Technology Development Corporation, enhances economic empowerment growth through the fostering of an inclusive entrepreneurial innovation ecosystem. TEDCO identifies, invests in, and helps grow technology and life science-based companies in Maryland. Learn more at www.tedcomd.com.
Tammi Thomas is TEDCO's chief marketing and communications officer
Source: Maryland Inno