Columbia
Organization invests in strategic initiatives 
COLUMBIA, Md. (September 11, 2018)— The Maryland Venture Fund (MVF) and TEDCO Seed Fund today announced that Bill Collier has joined their team as a business development associate. Bill's addition to the team supports the funds' focus on finding entrepreneurs that build great companies in the region.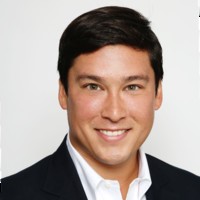 "Bill will play an important role in seeking opportunities and stewarding the resources needed to help entrepreneurs bring new concepts to market," said Andy Jones, managing director of MVF. "His experience and passion align with our goals, and we are confident that he will help us find entrepreneurs with exciting ideas to invest in."

As a lifelong resident of the D.C. Metro Area, Bill is passionate about bringing the region's innovative concepts to market. Prior to joining MVF, Bill worked at GE Digital in the Accelerated Leadership Program—GE's premiere leadership development and training program. In his most recent role, he helped build the processes and technology stack for the global customer success organization. He currently serves as an advisory board member for Maryland-founded startup, Grey Matter USA, and previously worked at the Chevy Chase-based startup, WeddingWire.

Bill earned his MBA, with a focus on Strategic Marketing and Finance, and his B.A. in Environmental Studies and Geography from George Washington University.
MVF is a sector and stage agnostic venture fund dedicated to growing the next generation of exceptional businesses in Maryland. With three pools of capital and $135 million in assets under management, MVF partners with entrepreneurs to build high-growth companies that last and thrive.