Columbia
TEDCO Announces New Members to Board of Directors
Governor appoints executives from Baltimore-based analytics firms, Myra Norton and Robert Lord.
TEDCO, Maryland's economic engine for technology companies, announced the appointments of Myra Norton and Robert Lord to the organization's Board of Directors. TEDCO is governed by its board, which is appointed by the Governor for four-year terms with the consent of the Maryland State Senate.
Myra Norton is the president and chief operating officer of Arena, a Baltimore-based firm that delivers Big Data and Predictive Analytics solutions for talent acquisition. within the healthcare industry.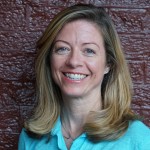 Before Arena, Norton held a CEO role at Community Analytics, where she helped guide the company's strategic direction, sales development, and investor relations. Norton also taught statistics as an adjunct professor at Towson University's College of Business and Economics. She holds a B.S. in Math Education from the University of Alabama, as well as a Master of Art degree focused in Mathematics and Master of Science focused in Statistics from Temple University.
Robert Lord is the co-founder and president of Protenus, a Baltimore-based healthcare analytics platform that detects inappropriate activity in healthcare institutions. Lord works with a team of innovative engineers, business professionals and scientists to ensure the protection of patient data.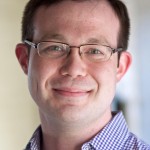 Since its start in 2014, the company has raised $19.4 million in venture capital—creating dozens of high-tech jobs in the region, with plans to continue to grow. Lord is a Fellow at the New America Foundation, where he works on efforts to define the future of healthcare cybersecurity. Additionally, he is a member of Governor Hogan's Excel Maryland Steering Committee and on the advisory board of NPower Baltimore. In 2016, Lord was awarded the Baltimore Business Journal's inaugural Tech 10 Award as one of the technologists shaping the region. Lord graduated magna cum laude from Harvard University in 2008 and was a MD Candidate at Johns Hopkins University School of Medicine in 2012.
"Our administration is committed to securing Maryland's position as a leader in technology and life sciences," said Governor Larry Hogan. "The members I have appointed to the TEDCO board represent the highest level of expertise and experience and will be an asset in building innovation and economic growth in our state."
"Myra and Robert bring added depth and operational expertise to our board that will help shepherd the organization as we evolve our programs and initiatives," said Francis Smyth, TEDCO Chairman of the Board and Chief Executive Officer of Century Engineering. "With Myra's demonstrated history in data and analytics, and Robert's extensive background in the strategic development space, their contributions to the board will be instrumental in continuing TEDCO's mission of growing early-stage innovation and entrepreneurship in Maryland."
Current TEDCO Board of Directors include:
Chair, Francis Smyth, Century Engineering
Vice Chair, Chuck Knudsen, T. Rowe Price
Treasurer, Paul Ausley, Ausley Associates
Secretary, Matthew Lee, FASTech
Luke Cooper, Fixt
Dr. Jennifer Elisseeff, Johns Hopkins University School of Medicine
Newt Fowler, Womble Bond Dickinson, LLP
Michael Gill, Maryland Department of Commerce
Dr. Ray Hoy, Wor-Wic Community College
Omar Muhammad, Morgan State University
C. Warren Mullins
John Shetrone, Vision Technologies
Amita Shukla, Vitamita
TEDCO board members must be residents of the state and represent the nonprofit research sector, venture capital financing, technology-based businesses, the general public and colleges or universities.