Columbia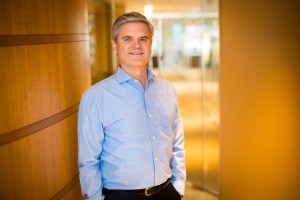 TEDCO, Maryland's economic engine for technology companies, announced its annual Entrepreneur Expo & Stem Cell Symposium. Steve Case will serve as the event's keynote speaker. This year, TEDCO is celebrating its 20th anniversary and will highlight the organization's history and successes during the Expo.
The Expo and Symposium will take place at The Hotel, University of Maryland's newest hotel and conference facility, on Tuesday, October 30.
"This year's Expo promises to be an extraordinary event as we celebrate Maryland's unmatched entrepreneurial spirit," said TEDCO CEO, George Davis. "In one place, we're gathering a number of opportunities for entrepreneurs to network, learn and engage in discussions that are only available at this type of event, and harness the excited energy around the state of innovation across Maryland and beyond. The Expo will celebrate the people that have helped innovation thrive throughout TEDCO's history, as well as share the vision and inspiration for what the next 20 years will bring."
TEDCO's annual Entrepreneur Expo & Stem Cell Symposium was established to spotlight entrepreneurship in the region by bringing together Maryland's various resources for a day of celebration. The Expo draws more than 800 of the region's top entrepreneurs, business owners, angel and venture capital investors and legislators. The tenth annual stem cell symposium will be held along with the Expo for the second consecutive year to stimulate translation of research ideas into commercial products and cures. The stem cell track will bring renowned scientists and stem cell companies to our region as well showcase research from local universities, research institutes and companies in Maryland. The event offers workshops, roundtable discussions and company exhibitions that showcase the resources to help scientists and entrepreneurs learn, connect and be inspired.
Entrepreneur Steve Case will serve the role of keynote speaker. Case is Chairman and CEO of Revolution LLC, the Washington, D.C.-based investment firm he co-founded in 2005. He is one of America's best known and most accomplished entrepreneurs, and the author of the New York Times bestselling book, The Third Wave: An Entrepreneur's Vision of the Future. In 1985, Case co-founded America Online (AOL). Under his leadership, the company became the world's largest and most valuable Internet company, driving the worldwide adoption of a medium that has transformed business and society. Additionally, Case was co-chair of the National Advisory Council on Innovation & Entrepreneurship and a member of President Obama's Council on Jobs and Competitiveness, which was integral to the passing of the Jumpstart Our Business Startups Act—which encouraged funding of small businesses in the United States by easing many of the country's securities regulations. As Founder and Chairman of the Case Foundation, Steve has invested in hundreds of organizations, initiatives and partnerships with a focus on leveraging the Internet and entrepreneurial approaches to strengthen the social sector.
For more information and tickets, please visit expo.tedco.md.