Baltimore
TEDCO's Seed Fund announced its latest round of investments totaling $1.2 million in five start-ups. The companies are: LifeSprout, ARMR Systems, Vizual.AI, Theraly Fibrosis and Insightin Health.

"These start-ups exemplify Maryland's thriving entrepreneurial ecosystem," said George Davis, CEO of TEDCO. "We are proud and excited to be a part of their growth.
The new Seed Fund portfolio companies are:
LifeSprout, located in Baltimore, was founded at Johns Hopkins by Dr. Sashank Reddy and his team. LifeSprout is developing the next-generation of synthetic soft tissue substitutes for aesthetic and reconstructive medicine. The company's proprietary platform is expected to have wide applicability to patients with traumatic, oncologic, or aging-related soft tissue losses. The company raised a total of $6.0 million including $500,000 from TEDCO.
ARMR Systems, located in Baltimore, is engineering the world's first wearable tourniquet system designed to save lives of war-fighters, first-responders, and civilians in situations where advanced medical support is unavailable. The company raised $200,000 including $100,000 from TEDCO.
Vizual.AI, located in Baltimore, delivers content optimization AI for increased engagement of dynamic digital content including images, .gifs, and video trailers. The company raised a total of $1.3 million including $200,000 from TEDCO.
Theraly Fibrosis, located in Germantown, develops a lead compound TLY-012 that has the potential to reverse established fibrosis across various fibrotic diseases. The company raised at total of $700,000 including $200,000 from TEDCO.
Insightin Health, located in Gaithersburg, is a personalized preventative care platform for high-cost patient populations that doubles as a lead generation tool for the payors. The platform increases engagement of the patient while increasing enrollment numbers for the payor. The company raised a total of $1.625 million including $200,000 from TEDCO.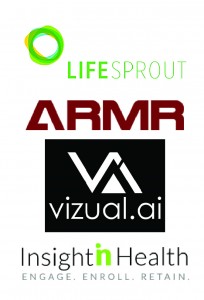 TEDCO's Seed Fund invests in and partners with early-stage companies. Through seed funding and start-up related services, TEDCO works with the entrepreneurs to ensure they have the tools they need for success.