Columbia
FOR IMMEDIATE RELEASE

Maryland Stem Cell Research Fund launches new website to better serve 
the stem cell community 

Maryland Stem Cell Research Commission also Receives High Number of Applications for Funding Consideration 


COLUMBIA, Md. (January 28, 2019) – The Maryland Stem Cell Research Fund (MSCRF) announced this week the launch of its newly designed website at www.MSCRF.org. The completely revamped website now features up-to-date news from the global stem cell community, improved functionality, simplified design and a more enriched user experience to help better serve the community. With the changes and growth seen in stem cell every day, MSCRF has recognized a crucial need to stay connected and find new ways to support more research.

"The revamped website allows us to bring the community together, be more transparent about our funded projects and broadcast news and updates from around the globe," said Dr. Dan Gincel, MSCRF Executive Director. 

The Maryland Technology Development Corporation (TEDCO) has partnered with LMD Agency, a women-owned, full-service strategic communications agency that has been operating in Maryland for over 40 years, to revamp the MSCRF website. The new website showcases Maryland as a leader in supporting state-funded research with innovative new content and user-friendly navigation.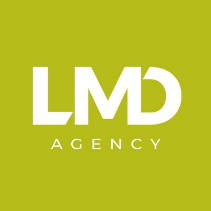 "MSCRF is vital to the Maryland stem cell community, and their website is a source of critical information for that community," stated LMD President Karen Killian. "Working closely with the MSCRF team, LMD redesigned MSCRF.org to more easily connect researchers with resources and funding opportunities, equip MSCRF with new tools to reach new audiences, and improve the user experience. The new site features a streamlined navigation; a real-time news feed; and bold, heroic imagery."

"We had the pleasure of working with LMD on both the TEDCO and MSCRF websites to ensure that we can truly showcase TEDCO and its programs," said Tammi Thomas, VP of Marketing for TEDCO. "This new design helps our Maryland entrepreneurial community to easily navigate our resources and receive the proper support from our staff." 

The MSCRF, administered by TEDCO, is funding new medical strategies for the prevention, diagnosis, treatment and cure of human diseases, injuries and conditions through human stem cells. Over the last decade, MSCRF has been one of the nation's leading stem cell programs driving cutting-edge research, innovation and commercialization in the stem cell/cell therapy field.

The Maryland Stem Cell Research Commission (Commission) also announced today that it has received 98 applications in response to its 2019 Requests for Applications (RFAs). Over the last few years the Maryland Stem Cell Research Fund (MSCRF) has maintained a high level of interest from the scientific community, and this year's response is no exception.

This funding cycle saw an increase in interest from scientists on new stem cell related technologies as well as Maryland-based start-up companies.

"We are excited about the high number of applications and the diversity of diseases and research topics," said Dr. David Mosser, chair of the Commission. "These applications are emphasizing a critical need to foster growth in the Maryland ecosystem through great research and the transition of this research into promising therapies."
All applications will be evaluated by a scientific peer review committee and then reviewed by the Commission for final approval. Awards will be announced in May 2019.

About the Maryland Stem Cell Research Commission
The Maryland Stem Cell Research Fund (MSCRF) was established by the State of Maryland under the Maryland Stem Cell Research Act of 2006 to promote State-funded stem cell research and cures through grants and loans to public and private entities in the State. Administered by The Maryland Technology Development Corporation (TEDCO), the MSCRF is overseen by an independent Commission that sets policy and develops criteria, standards and requirements for applications to the Fund. For more information about the Maryland Stem Cell Research Fund, please visit www.MSCRF.org.

About LMD
LMD is a change agency–a full-service communications firm skilled at helping clients meet their most challenging goals with transformative, data-driven solutions. We are a team of researchers, strategists, and creatives who know how to ignite awareness, perception, and behavior change to deliver measurable outcomes for our public and private sector clients. www.lmdagency.com

#        #       #