Columbia

Shore Hatchery and Student Entrepreneurship Business Competitions Yield High Results from 2013 to 2018

COLUMBIA, Md. (April 24, 2019) —The Maryland Technology Development Corporation (TEDCO), Maryland's economic engine for technology companies, announced the results of two business competitions out of Salisbury University's (SU) Perdue School of Business that received support from the Rural Business Innovation Initiative (RBI2) mentors.
Over the last six academic years, there have been almost 600 participants in the Salisbury University Shore Hatchery and Student Entrepreneurship Business Competitions. Both competitions are focused on rewarding students and community entrepreneurs in the creation and growth of businesses with great potential for positively impacting job growth. 
TEDCO's RBI2 mentors have worked directly with about 12% of the winning companies and student teams. The mentor's role in the success of these front-runners ranges from coaching teams and individuals for the pitch competitions, to direct mentoring of the RBI2 clients on the Lower Eastern Shore. RBI2 is designed to provide technical and business assistance to small and early-stage technology-based companies in rural Maryland with assistance provided by a regional RBI2 mentor. 
"Since 2013, TEDCO has been a key entrepreneurship ecosystem partner, providing coaching and mentoring to our entrepreneurs prior to the competitions and sharing their expertise to help launch many of their businesses." stated Bill Burke, Executive Director Economic Development; Director of Shore Hatchery and Entrepreneurial Activities; and Professor of the Practice, Perdue School of Business at Salisbury University.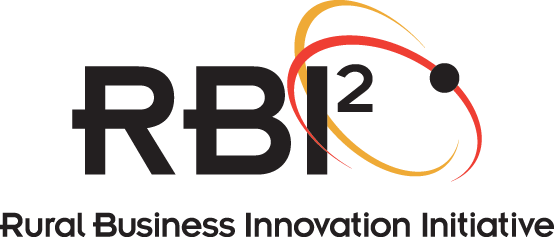 Results from the Shore Hatchery winners include:
•    30 TEDCO assisted companies
•    49 jobs created over the last six years
•    $465K in cash and service awards
•    $4.3 million in self-reported revenue
Results from the Student Entrepreneurship Business Competition winners yielded:
•    14 student teams assisted by RBI2 for the competition
•    14 jobs created over the last six years
•    $188K in cash and service awards
•    $196K in self-reported revenue
"For a rural region in Maryland to yield these results provides the RBI2 mentors with significant visibility to the technology and innovation community," stated Bill Bernard, RBI2 mentor for the Lower Eastern Shore Region (Talbot, Caroline, Dorchester, Wicomico, Somerset and Worcester Counties). "The students and entrepreneurs are also exposed to TEDCO programs to support the growth of their companies and job creation."  
Registration is now closed for both competitions. For those wishing to attend, the Student Entrepreneurship Business Competition will be held on Thursday, May 2, 2019, and the Salisbury University Ratcliffe Shore Hatchery Competition will be held on Friday, May 3, 2019, in Perdue Hall. 
Information about TEDCO's RBI2 program can be found on the website at https://www.tedcomd.com/rbi2.