Columbia
COLUMBIA, Md. (April 7, 2020)—TEDCO, Maryland's economic engine for technology companies, announced today that its Seed Fund made its first investment of $200,000 in BullFrog AI, a biotechnology company located in Montgomery County. 
"We are thrilled to be working with TEDCO toward building the future of our company. Our mission is to find the link between therapies and patients and improve their lives," said BullFrog AI's Found and CEO, Vin Singh. "Using our proprietary technology platform, we aim to predict which patients will benefit from which medications, effectively improving clinical outcomes and eliminating the problem of trial-and-error prescriptions."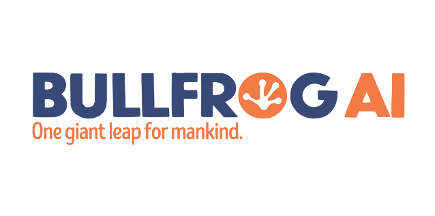 BullFrog AI uses a proprietary artificial intelligence platform called bfLEAPTM that enables biopharmaceutical companies to be more successful in their clinical development programs. The Seed Fund money will contribute to additional development work with Johns Hopkins University Applied Physics Laboratory not-for-profit research center. The funds will also support commercial activities to create partnerships with biopharmaceutical companies for future research. 
"BullFrog AI's precision pharmaceutical platform has the potential to make a huge impact on next generation clinical development programs," said Frank Glover, Lead Director, TEDCO Seed & Director, MVF. "Vin Singh is an experienced entrepreneur and TEDCO is excited to be partnered with Vin and BullFrog."
TEDCO's Seed Fund invests in and partners with early-stage companies. Through seed funding and start-up related services, TEDCO works with the entrepreneurs to ensure they have the tools they need for success.
About BullFrog AI 
BullFrog AI Inc. is an innovator in artificial intelligence. Its proprietary bfLEAPTM analytics engine is the only tool of its kind, designed to analyze massive, complex, multi-factorial clinical data sets. BullFrog AI's technology is poised to revolutionize drug development, enabling researchers and clinicians to match therapies to patients, streamlining clinical trials, reducing development costs and accelerating R&D cycle time to drug approval and commercial launch. BullFrog AI has an exceptional team of life science industry leaders, AI technologists, scientists, physicians and advisors, all determined to make BullFrog AI become the undisputed leader in precision medicine.