Columbia
A new AI-enabled platform gathers business resources and funding information in one place
COLUMBIA, Md. (April 13, 2021)—TEDCO, Maryland's economic engine for technology companies, announced today the Maryland Entrepreneur Hub (The Hub) launch in collaboration with the Maryland Department of Commerce and the University System of Maryland. The Hub, https://marylandentrepreneurhub.com/, was designed with the entrepreneur in mind, to provide a platform that gathers all of Maryland's resources and funding information in one place.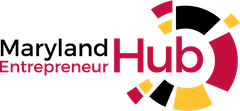 "It's so important for entrepreneurs and the entities that support entrepreneurs be connected, especially during COVID-19," said Claire Broido Johnson of the University of Maryland, Baltimore, managing director of the University System of Maryland's Momentum Fund. "We want to make sure there is a resource connecting providers and suppliers with tools, funding, mentors, space, and more and hope this new platform is really efficient!" 
Maryland has a diverse innovation ecosystem filled with various organizations, incubators, accelerators, investment funds, events, and other entities providing valuable support to entrepreneurs. With all of these resources spread out across the State, it becomes difficult for the entrepreneur to find what they need to grow. 
"Creating a one-stop shop for Maryland's many resources gives our entrepreneurs a competitive edge when starting or running a business," said Maryland Commerce Secretary Kelly M. Schulz. "This new platform will allow our entrepreneurs to focus on what they do best, instead of spending valuable time trying to track down funding options or looking for potential partners." 
The Hub is intended to address these challenges, providing a comprehensive web-based solution to aggregate tech development resource, asset, and support services information across thousands of websites relevant to our ecosystem. Users will be able to easily explore and locate reliable, up-to-date information on incubators, accelerators, grants and funding opportunities, events, mentoring, and more, based on their specific needs related to their stage of growth, industry sector, founder type, type of business or location.
"We all must be more intentional about our efforts to connect the ecosystem to see it grow to its full potential," said Troy LeMaile-Stovall, TEDCO's CEO and executive director. "Our goal in expanding our support for Maryland's entrepreneurs is to make the vital pieces of our ecosystem more accessible to continue to drive economic empowerment for the State." 
Announced in November 2020, TEDCO selected EcoMap Technologies to create the AI-enabled platform. EcoMap is a Maryland-based, technology company that leverages AI in order to build robust and scalable databases of assets within entrepreneurial ecosystems.