Columbia
TEDCO Talks episodes celebrate the state's thriving entrepreneurial community
COLUMBIA, Md. (March 17, 2021)—TEDCO, Maryland's economic engine for technology companies, announced today that CEO and Executive Director, Troy LeMaile-Stovall, has connected with various thought leaders in economic development from across the State of Maryland in a virtual series, called TEDCO Talks.
These thought-provoking conversations have provided an accessible platform for Maryland's entrepreneurs to learn more about the various resources and thought leaders supporting the community. The TEDCO Talks videos use a "fireside chat" format and cover a full range of topics, such as advice to small businesses dealing with COVID-19, available funding programs and benefits, diversity and inclusion, and more.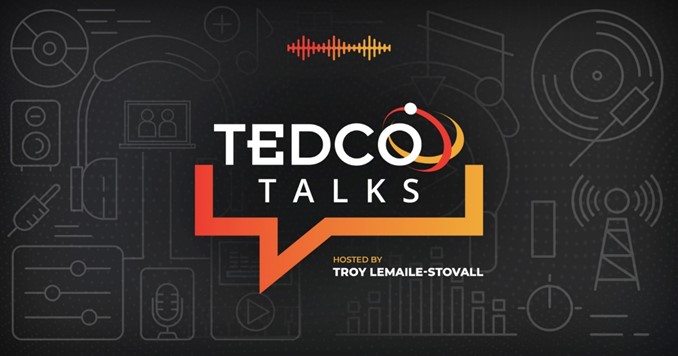 "It's been such a rewarding experience to engage with so many leaders, especially during a pandemic, and be able to support sharing critical information about their organizations with our entrepreneurial community" said LeMaile-Stovall. "We've also been able to establish many new ways to collaborate from shared interests and viewpoints throughout each interview." 
In these engaging discussions, LeMaile-Stovall has interviewed leaders from a variety of organizations—including county economic development corporations, business chambers, and technology councils—about the emerging trends, challenges, and opportunities facing our region.
Among others, featured guests have included:
"TEDCO Talks is available to the public at no cost and includes valuable information about entrepreneurial resources," stated Tammi Thomas, TEDCO's vice president of Marketing & Communications. "More importantly, this is a resourceful and cost-effective way to get to know some of the significant programs and players in Maryland's innovation ecosystem."
TEDCO Talks can be viewed on the YouTube channel at https://www.youtube.com/user/MDTEDCO. New videos will be added on a regular basis so check frequently for updates.