Columbia
Total of 26 Maryland companies will receive expert advice and proposal support
COLUMBIA, Md. (March 3, 2022)—TEDCO, Maryland's economic engine for technology companies, announced today the selection of 26 Maryland companies to participate in its FY2022 SBIR/STTR Proposal Lab cohort, now in its fourth year. As part of the cohort, the companies will work closely with TEDCO experts on preparing polished proposals for up to $275,000 in federal awards through the SBIR/STTR Phase 1 program. The 26 companies in this year's cohort conduct cutting-edge research in a variety of disciplines, from medical devices to learning and cognition technologies—and even edible bugs!  
"TEDCO's Proposal Lab plays an essential role in preparing Maryland companies to apply for SBIR awards, helping them develop and deliver compelling, competitive, and compliant proposals that clearly communicate their solutions to funding decision makers," said TEDCO CEO Troy LeMaile-Stovall. "The SBIR program offers companies an important opportunity to apply for nondilutive funding, and TEDCO is committed to working with this new cohort to ensure they are best positioned to access that support."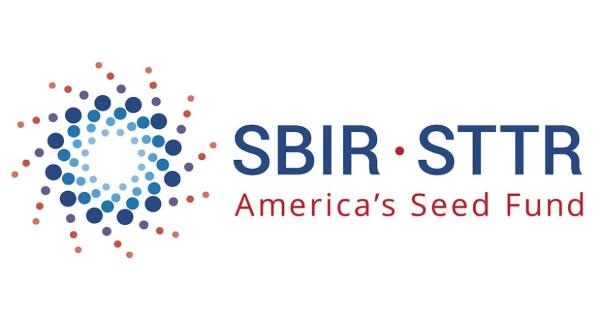 What is SBIR/STTR?
Housed in the U.S. Small Business Administration, the Small Business Innovation Research (SBIR) and Small Business Technology Transfer (STTR) programs are highly competitive programs that encourage small businesses to engage in Federal Research/Research and Development (R/R&D) with the potential for commercialization. Through a competitive awards-based program, SBIR and STTR enable small businesses to explore their technological potential and provide the incentive to profit from its commercialization. 
How TEDCO Prepares Maryland Companies to Apply for SBIR/STTR Awards
As part of the FY2022 SBIR/STTR Proposal Lab cohort, the 26 companies will participate in TEDCO's five-month lab, where they work with experts from OST Global Solutions to craft their own proposal to apply for SBIR/STTR funding. The cohort will receive access to TEDCO's market research tools, support from the Maryland Small Business Development Center (SBDC), hear directly from experts from different government SBIR funding agencies, and receive two reviews of their proposal by a total of five experts.
"Before TEDCO's Proposal Lab experience, my co-founder and I had never applied for an SBIR grant," stated Mustafa Al-Adhami, CEO of Astek Diagnostics Inc. "The Proposal Lab was instrumental to enhancing our application and we are pleased to say that our submittal was successful. I highly encourage entrepreneurs to join the proposal lab."
Proposal Lab Participants Higher Success Rate  
Companies that complete TEDCO's Proposal Lab and submit proposals have an average award rate of 39%, more than double the 15% national average for Phase I SBIR awards. 
"The Proposal Lab provided a very structured step by step program that helped me to tackle the daunting task of applying for a NSF SBIR Phase I grant," said Dr. Elizabeth P. Clayborne, inventor and founder of NasaClip. "I felt confident in the experienced advisors who made it easy to understand what was needed to submit a strong application and the feedback from them and my peer group was super helpful!"
According to the SBA, SBIR/STTR Phase I awards are generally $50,000 - $275,000 for six months to one year.
"It's not surprising that each year, we see an increase in the number of applicants, given this exciting funding opportunity and TEDCO's proven track record. What's particularly unique about this cohort is how diligent they were in getting right to work as soon as they learned of their selection," said Kim Mozingo, director of TEDCO's Federal Programs. "They are a committed, highly communicative, coachable, and engaging group, and we envision a significant number of success stories out of this cohort."
"TEDCO plays an important role in supporting Maryland entrepreneurs. This cohort focuses on minority and women-owned small businesses that bring groundbreaking ideas that would create tremendous impact on our society, from reducing payloads for space exploration to removing brain tumors with minimal invasiveness," said Olessia Smotrova, president and CEO of OST Global Solutions, TEDCO's teaming partner.
The 26 Maryland Companies Selected for the FY2022 Cohort List
99 Ways Entertainment LLC, based in Largo, Md., is a media and technology company which created a film that increased awareness about the prison industrial complex, a TV-series that draws attention upon the tremendous number of missing persons, and a mobile-app for track and field athletes to level the playing-field of opportunities.
Abeona Sustainable Solutions, based in Baltimore, Md., developed the patent-pending Wearable Asthma Monitor WAM-Band System (i.e., wristband tech and mobile app game) to teach effective asthma medication inhaler techniques and motivate medication compliance among low-income black children who are at-risk for acute asthma exacerbations. 
Alirtify (formerly Shelly News), based in Frederick, Md., is an intelligence-gathering platform that uses data from news events such as sentiments (positive, neutral, negative), location, and key words to glean real-time insights. 
Art Play Learn, LLC, based in Bowie, Md., provides state-of-the-art instructional strategies based on up-to-date Learning Science, Cognitive Psychology, Motivational Psychology, and Neurology. 
BIA Robotics, based in Baltimore, Md., is developing advanced concrete 3D printing structures to help speed up and strengthen transit infrastructure.  
BLOCKsynop, Inc., based in Highland, Md., is developing a non-invasive Neural Blockade Monitor (NBM) for real-time assessment of neural block. 
Counter-Intuitive Cooking Inc. (DBA Celcy Technologies), based in Eldersburg, Md., developed Celcy, the automated Keurig of food, a patent approved smart kitchen robot that combines a freezer and oven to allow completely remote and autonomous cooking. 
DeJesus Solutions/Social Capital Builders, based in Columbia, Md., this Black-owned tech startup improves individual and family economic opportunities through social capital analysis, literacy and development.
DSA Laboratories, based in Crofton, Md., developed a software which aggregates data from many sources to allow players, coaches, managers, and teams to access actionable insights, improve player development, and ultimately win games.  
Dynamhex, Inc., based in Baltimore, Md., is a technology platform that instantly measures each city or corporate action's emission footprint by address; it also offers reduction planning, allowing emission targets across cities to be met collaboratively by different city stakeholders and community members. 
ExPulsus LLC, based in Columbia, Md., is developing a blood pressure monitoring device for critical care patients, utilizing a novel pressure sensing system which is non-invasive, has low complication risk and is a low-cost method to monitor sick ICU patients. 
GaiaXus LLC, based in Bethesda, Md., develops affordable, easy to use sensors, apps and algorithms that allow citizen scientists, students and educators to accurately measure, share and analyze environmental data.  
Grateful Gardeners, based in Clarksburg, Md., focuses on sustainable agriculture technology and pushing the floriculture world toward green growing practices.
Intraderm, LLC, based in Baltimore, Md., is creating a medical device which focuses on Wrong Site Surgery, a problem in the management of skin cancer. 
Marnane Agricultural Drone Technologies, LLC (DBA: MADTECH), based in Salisbury, Md., uses proprietary technology and methods to very rapidly create digital clones of factories that can be used to engineer solutions in virtual space before doing anything in real space.  
Patient Premier, Inc., based in Baltimore, Md., developed a remote care platform called "Pain Scored" and services to help patients in chronic pain, generating monthly reports that physicians use to improve care, coordination, communication and services for patients.  
Plus Up, LLC, based in Crownsville, Md., developed Goodtimer, an award-winning educational toy, backed by neuroscience, that encourages kids to form healthy habits using positive reinforcement, tangible incentives, and family participation
Prothymos Technologies, LLC, based in Baltimore, Md., has developed a fully patented, VR compatible, compact Impact & multi-effects simulator designed for those who like to relax, play, and be immersed.  
Pur Soma, LLC, based in Easton, Md., is a global bath wellness company focused on all natural bath offerings.   
Salynt Inc., based in Greenbelt, Md., provides a platform for data scientists and software engineers to collaborate and create complex analytic software. 
Semforex, Inc., based in Beltsville, Md., designs and manufactures innovative ballistic apparel and body armor equipment
Simplify Math Engagement Center (DBA Eurekii), based in Towson, Md., Eurekii provides small group tutoring, enrichment classes, homework help, and test prep for families, schools, and organizations, using best practices from psychology, content pedagogy, and learning theory. 
Slow Talk, PBC, based in Baltimore, Md., is an employee engagement platform that helps organizations thrive amidst the war for talent by facilitating structured, real-time discussions that cultivate a stronger sense of purpose and belonging amongst employees.
Tomorrow's Bio Today, based in Princess Anne, Md., provides cost effective, safer, and more in-depth look into large animal GI tracts than traditional colonoscopies/endoscopies on large animals through the use of single and multi-camera ingestible tablets that transmit the images the cameras capture to an application on mobile devices. 
Udynamix, Inc., based in Bethesda, Md., offers a patented, disruptive, and virtually unhackable User Authentication process that is user defined, as opposed to website dictated; dynamic, as opposed to static; and unpredictable. 
You Heal With Horticulture, based in Snow Hill, Md., finds ecofriendly options to increase pollinator populations and crop yields, integrated pest management options for organic farmers, and increasing nutritional values of edible insects.