Columbia
MII Executive Director featured in World's Leaders Magazine 
COLUMBIA, Md. (October 17, 2022)—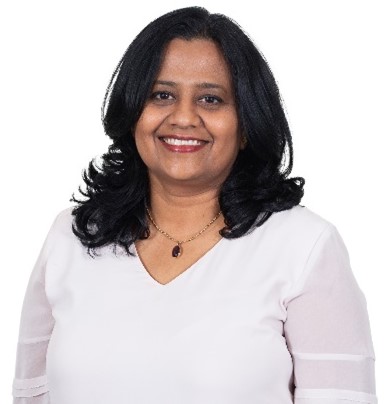 TEDCO, Maryland's economic engine for technology companies, announced today that Dr. Arti Santhanam, a key member of the TEDCO leadership team, was named a "World's Inspiring Business Women Making a Difference, 2022." As part of that recognition, Dr. Santhanam was featured in a cover story in World's Leaders Magazine. 
As the Executive Director of TEDCO's Maryland Innovation Initiative (MII), Dr. Santhanam plays an essential role supporting TEDCO's mission to enhance economic empowerment by fostering an inclusive and entrepreneurial innovation ecosystem. She leads the MII fund, which invests in commercialization and start-up science and tech companies that are spun out of five participating universities: Johns Hopkins University; Morgan State University; University of Maryland, Baltimore; University of Maryland, Baltimore County; University of Maryland, College Park. Established in 2012, MII has invested $47.5M that has resulted in 144 startups, $692M in follow-on funding and 7 exits to date.

The World's Leaders Magazine profile notes that Dr. Santhanam brings the right combination of skills, knowledge and empathy to her role with MII. As a childhood cancer survivor who went on the earn a PhD in microbiology and molecular genetics, Santhanam had experience as both a scientist and a patient. She could see ground-breaking science and tech happening at institutions where they weren't thinking about getting it to market. At the same time, there were patients desperately hoping to access those discoveries for themselves or their families. Santhanam understood the power of the MII, which could help accelerate innovative solutions from bench to bedside.
"The Maryland Innovative Initiative greatly benefits from Dr. Santhanam's keen mind and entrepreneurial spirit. She understands the power of academic discovery and the life-changing possibilities that come with commercialization of those discoveries," said Troy LeMaile-Stovall, TEDCO CEO. "Arti Santhanam is truly a role model for innovators across the world and right here in Maryland, and her colleagues at TEDCO applaud her selection as a 2022 World's Inspiring Business Women Making a Difference."
"I appreciate the opportunity to share my story with World's Leaders Magazine and the support of the many people I work with through MII. Success does not occur without collaboration, a core value here at TEDCO and one I deeply value," said Santhanam. "I'm very proud of the collective work that we're doing together to build a diverse, vibrant tech-based entrepreneurial community that's consistently ranked in the top five in the United States."
"On behalf of the Maryland Innovative Initiative Board, we congratulate Dr. Santhanam on this well-deserved recognition," said Renee Winsky, MII board chair. "MII has thrived under her leadership, including supporting 144 start-ups with nearly $700 million in follow-on funding. Maryland's university-based innovators and our state ecosystem benefit from Dr. Santhanam's outstanding work and passion for the MII mission."
Dr. Santhanam's accomplishments extend beyond her leadership work at MII. In order to fund ground-breaking research to treat Stage 4 metastatic breast cancer, Dr. Santhanam founded the METAvivor research program while serving on the board of directors of the Annapolis-based non-profit advocacy organization, METAvivor Research and Support, Inc. METAvivor was chosen as one of the top patient-run research programs in Vice President Joe Biden's Cancer Moonshot Initiative and has so far been granted over $7.8M in research grants.
She also participates in Leadership Maryland '20, the Maryland Energy Innovation Program (MEI2) investment committee, the Maryland Governor's Life Science Advisory Board (LSAB), and the Women in Bio-Capital Region chapter. 
About MII
The Maryland Innovation Initiative (MII) was established to support the transfer of cutting-edge innovations from the state's five research institutions, where they were discovered, to the business sector, where they might be developed into goods and services that address identified market needs.