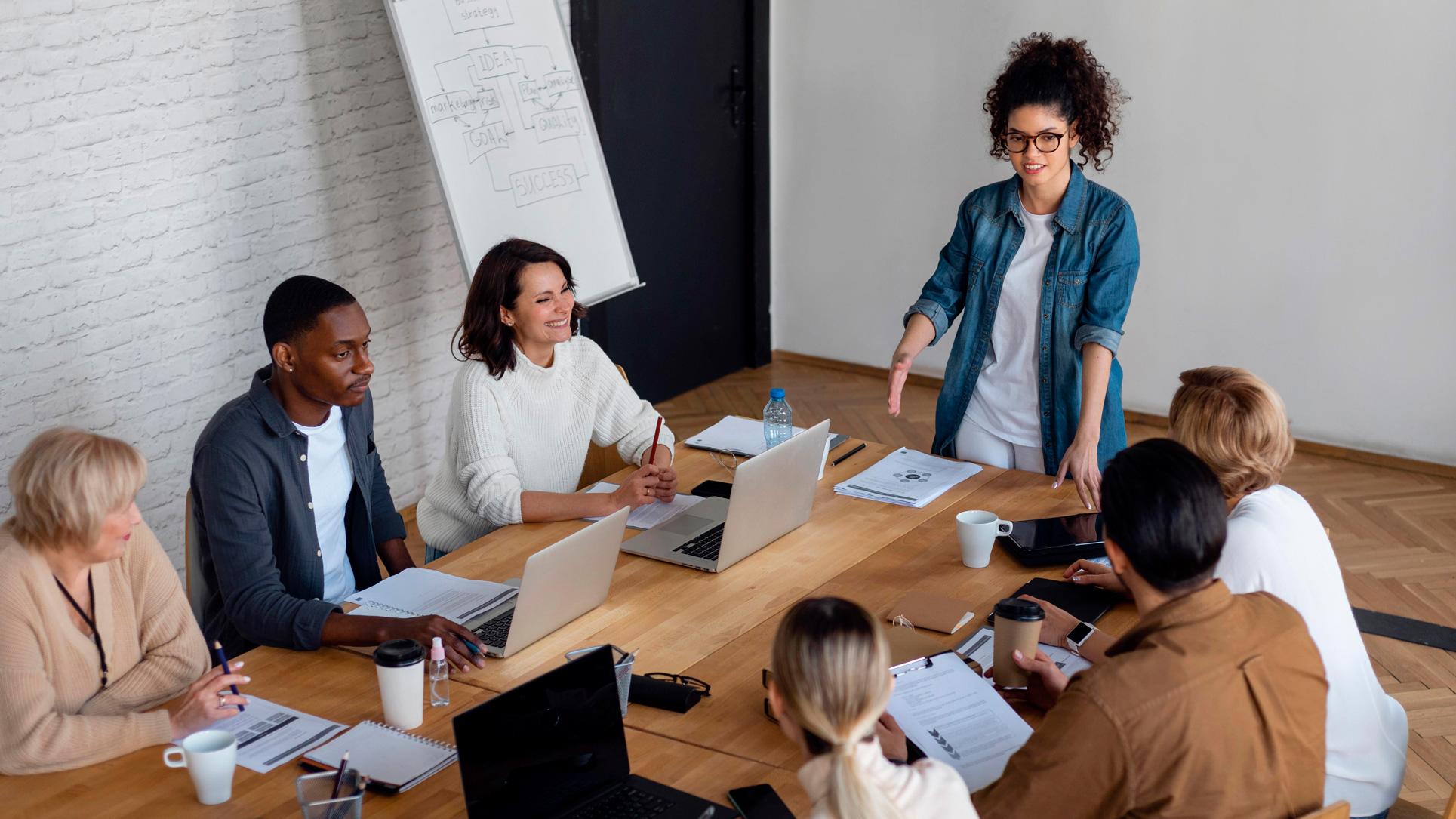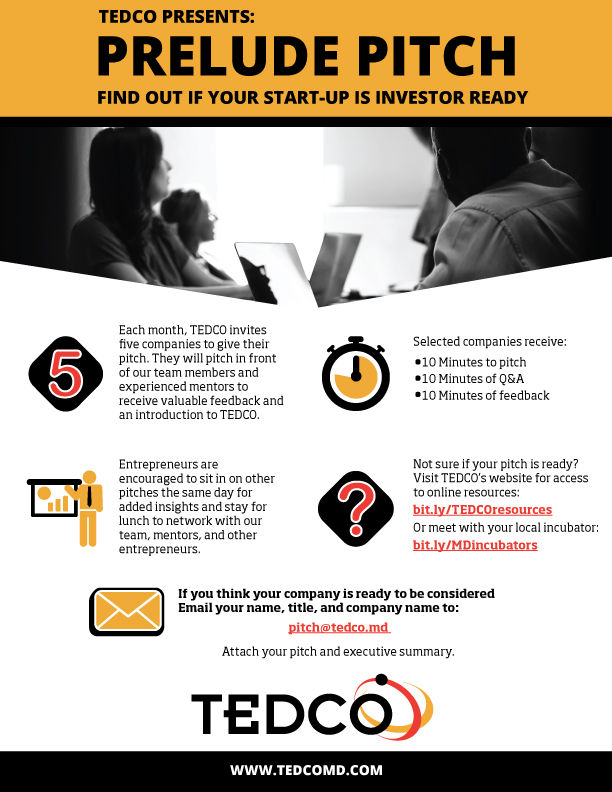 Find out if your Start-Up is investor ready. Each month, TEDCO invites five companies to give their pitch. They will pitch in front of our team members and experienced mentors to receive valuable feedback and an introduction to TEDCO.
About
Entrepreneurs are encouraged to sit in on other pitches the same day for added insights and stay for lunch to network with our team, mentors, and other entrepreneurs.
Selected companies receive:
10 Minutes to pitch
10 Minutes of Q&A
10 Minutes of feedback
Location and Dates
The Prelude Pitch is held at various locations.
TEDCO will determine dates and times based on invitation.
Is Your Start-Up Investor Ready?
If you think your company is ready to be considered, complete the following form and attach your pitch and executive summary.
Not sure if your pitch is ready? Visit TEDCO's website for access to online resources or meet with your local incubator.