Columbia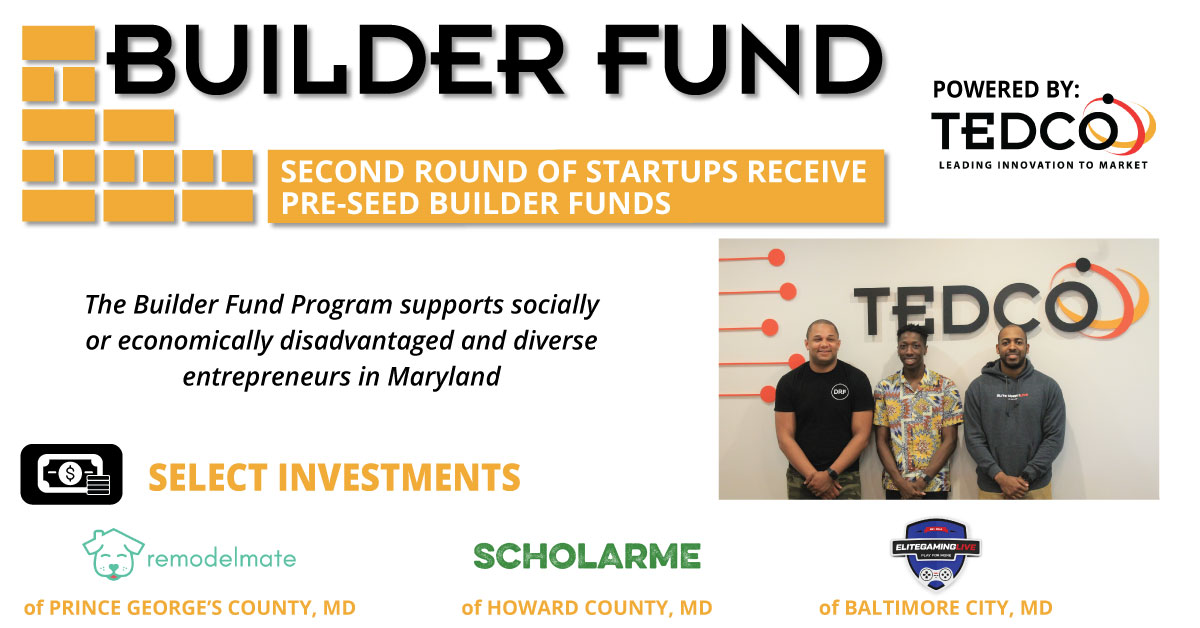 Program Supports Socially or Economically Disadvantaged and Diverse Entrepreneurs in Maryland

COLUMBIA, Md. (April 25, 2019) —The Maryland Technology Development Corporation (TEDCO), Maryland's economic engine for technology companies, announced today the second round of startups receiving funding and support through TEDCO's Pre-Seed Builder Fund (the Builder Fund). In addition to funding, the three companies selected for a Builder Fund investment will also receive executive management support to best position them to receive follow-on investment within 12-to-18 months.
"ScholarMe, remodelmate, and EliteGamingLIVE are model, diversified investments for the Builder Fund," said Angela Singleton, co-manager of the Builder Fund. "These companies are poised to grow fast and tap into big markets with unique product offerings that are disruptive. Each presents an opportunity to advance TEDCO's core mission of expanding the pool of diverse companies and innovative ideas that will make a lasting, economic impact in Maryland."
The Builder Fund was created to financially and operationally support the development of Maryland startup companies run by entrepreneurs who demonstrate a socially or economically disadvantaged background that hinders access to traditional forms of capital and executive networks at the pre-seed stage. The Builder Fund differentiates itself by identifying exceptional investment opportunities in markets that are often overlooked by traditional funding organizations, by advancing the development of those opportunities, and by making valuable introductions that can lead to the next stage of investment.  
 "The Builder Fund program includes education, team building, access to highly successful executive mentorship, and a pre-seed investment that can substitute for the conventional friends and family round that some startups enjoy," said McKeever (Mac) Conwell, co-manager of the Builder Fund. "Because of the Builder Fund, Maryland is able to invest in high-quality companies that historically have a more challenging time securing funding, while simultaneously growing our statewide entrepreneurial ecosystem."
The recipients of the Builder Fund's second round of funding are:

ScholarMe, of Howard County guides students through the maze of college financing options with an all-in-one college financing website — with touch points at scholarships, student loans, and government aid.

Remodelmate, of Prince George's County, is a tech-enabled real estate company that provides an online marketplace for buying, selling, and managing home renovation services. Through remodelmate, homeowners can hire pre-screened, highly-rated local contractors with pre-negotiated rates.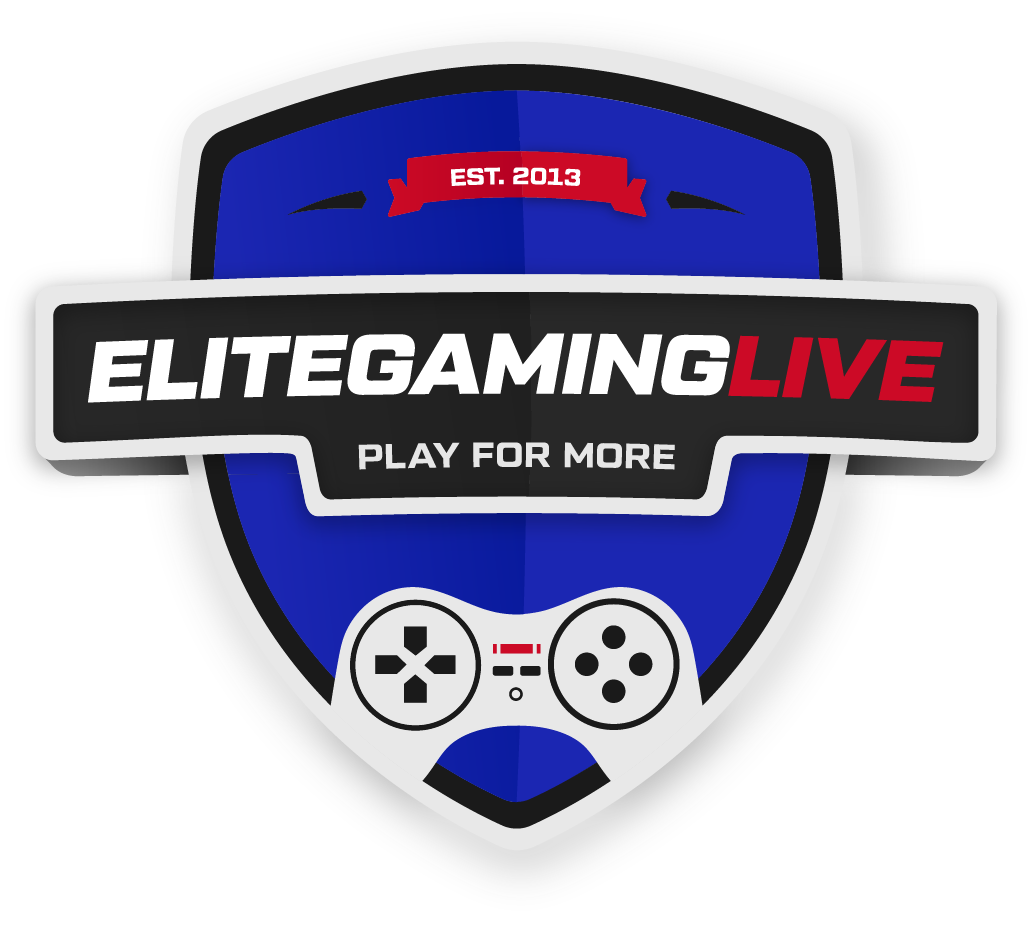 EliteGamingLIVE, of Baltimore, is an eSports platform that blends technological education with interscholastic, competitive gaming. K-12 students represent their respective schools in competition and complete learning engagements related to their interests. Participants earn opportunities to compete at regional championships where they can win cash, scholarships, medals and trophies. 
"The growth and success of the Builder Fund has been one of the many TEDCO achievements we are most proud of," said George Davis, CEO of TEDCO. "Opportunities like these three companies are the reason the Builder Fund made it into Governor Larry Hogan's proposed 2020 budget for first-time funding of $1 million to expand investments for startups run by entrepreneurs from socially or economically disadvantaged backgrounds."
Eligible Builder Fund recipients must have founders who can demonstrate a lack of access to conventional funding due to a socially or economically disadvantaged status. Companies should welcome active involvement from TEDCO's network of outsourced executives and are required to have at least one founding manager working in the company on a full-time basis.
For more information on the Builder Fund or how to apply, visit:  https://www.tedcomd.com/gateway-services/entrepreneurial-resources/builder-fund.