Columbia
Executive Director of the Maryland Innovation Initiative Fund at TEDCO selected
COLUMBIA, Md. (March 26, 2021)— The Daily Record selected Dr. Arti Santhanam, executive director of the Maryland Innovation Initiative Fund (MII) at TEDCO, to receive one of the 2021 Maryland's Top 100 Women awards.
"The MII board is thrilled that our strategic thought leader, Dr. Santhanam, is being recognized with the 2021 Maryland's Top 100 Women Award," said Robert Hallenbeck, MII board chairman.  "Arti's unwavering commitment to making an impact on Maryland's innovation ecosystem, to include supporting more than 100 startups from our research universities that have raised more than $535 million in follow-on funding, provides a model for all of us to pursue."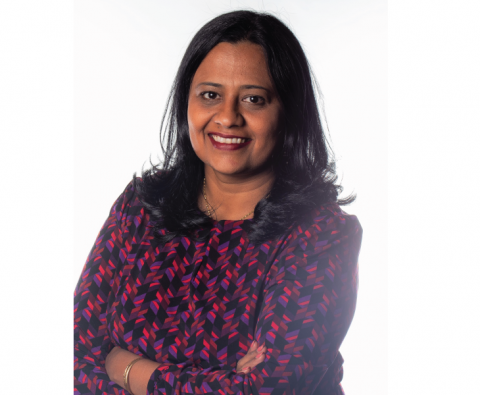 The Daily Record's Top 100 Women awards, founded in 1996, recognizes outstanding achievements by women demonstrated through professional accomplishments, community leadership and mentoring. More than 1,500 women have been presented with the honor over the years.
"We, at TEDCO, are pleased that Dr. Santhanam's transformational accomplishments in civic and professional endeavors are being recognized by The Daily Record in such a significant way," said TEDCO's CEO and executive director, Troy LeMaile-Stovall. "Arti's work to help foster new technologies towards creating businesses, as well as her volunteer work that has helped fund groundbreaking research to treat stage 4 metastatic breast cancer, attests to her spirit of giving hope and support wherever needed."
A panel of business professionals, previous Maryland's Top 100 Women honorees and representative of The Daily Record reviewed the final applications and selected this year's honorees.
"This year's Maryland's Top 100 Women are navigating Maryland businesses through extraordinary times. They are defining the new normal while also leading their teams from survival to success," said Suzanne Fischer-Huettner, group publisher of The Daily Record. "In addition, this year's honorees are actively involved in their communities while also mentoring the next generation of leaders. We at The Daily Record are pleased to honor them."
The winners will be honored May 13 at a virtual celebration from 5:30 to 7 p.m. at https://thedailyrecord.com/top-100-women/.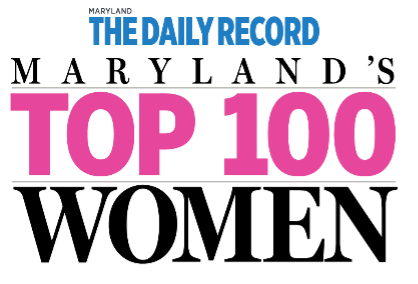 About The Daily Record
Celebrating 133 years of journalistic excellence, The Daily Record is a multimedia news source that publishes a print and online edition five days a week and breaks news daily on its website, TheDailyRecord.com. In addition, The Daily Record publishes more than 30 special products a year including Women Who Lead, Doing Business in Maryland, Way to Be and Expanding Opportunities. The Daily Record also honors leading Marylanders through nine annual awards events including Maryland's Top 100 Women, Influential Marylanders and Most Admired CEOs. Its Digital Marketing Solutions helps customers with social media, search engine marketing and optimization, retargeting, email marketing and more. The Daily Record is part of BridgeTower Media, one of the country's leading business-to-business media companies with more than 40 print and digital publications in more than 25 U.S. markets.